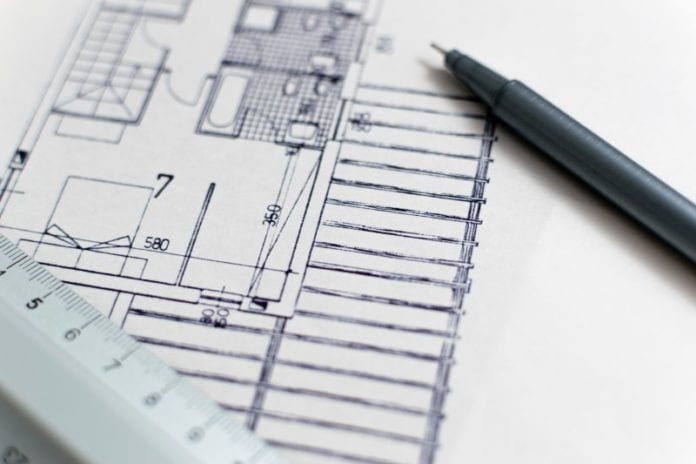 Further plans have been submitted to the city council related to the long awaited revamp of Ceannt Station.
Iarnród Éireann is seeking planning permission to restore part of the old Engine Shed to the northeast of the station, with the goal of using it for welfare and administration facilities.
In its current condition, the building is in extreme disrepair, having been abandoned for many years. the roof pours water onto the wall of an adjacent building, and many openings have been blocked up over time.
Repair works will involve removing the existing metal roof, and more importantly the asbestos roof covering, before repairing or replacing the timber rafters where necessary.
"The original timber trusses at roof level are one of the most striking features of the building, and it will be the design team's intention to retain this feature at the first floor if feasible and safe to do so," the design report states.
Other works will involve the partial demolition of the existing front entrance and the construction of a new recessed entrance to the building, opening up entrances which have been blocked, and replacing windows, floors, roof finishes, and insulation.
A new first floor will be added at the northeastern section of the building, consisting of concrete over metal decking, supported on steel beams.
When the project is completed the building will provide facilities for train drivers, with a canteen and bathrooms on the ground floor, and open plan office space on the first floor.
The design report goes on to say, "In order to maintain the integrity of the existing building, it is intended to design the first floor as a freestanding element."
"Original window openings that span the two floors will be afforded the space to be appreciated by stepping floors away from the walls at key locations".
A heritage conservation report was submitted with this planning application, as the building in question is a protected structure.
Galway City Council is due to make a decision on this planning application by October 21 of this year.
Separate from this project, Irish Rail has been working towards a complete overhaul of Ceannt Station for many years now, creating additional concourse and platform space, as well as transforming the old building into a brighter, more airy space.