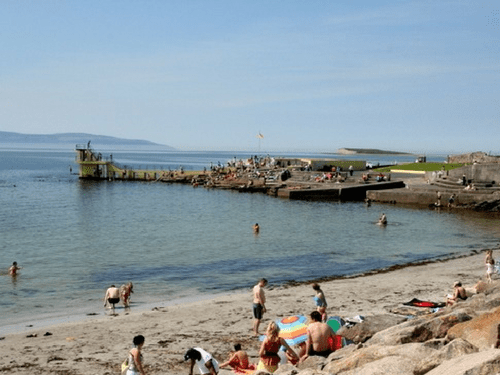 Ninety beaches and marinas across Ireland were awarded Blue Flag status for 2020 for high standards of cleanliness, maintenance, environmental protection and facilities.
A further 60 stretches of coastline were awarded Green Coast awards – which are awarded to those which have a strong community involvement in clean-up operations.
Only five beaches across the country were awarded both accolades, including two Galway beaches – Silverstrand and Salthill.
Seven beaches in the county retained their Blue Flags, with Loughrea Lake, Trá an Dóilin in An Cheathrú Rua, Traught, Potumna and An Trá Mhór in Inverin making up the other five.
The vast majority of beaches to be awarded flags were also awarded flags last year, with Donegal topping the county leaderboard with Blue Flags for 12 beaches and two marinas.
Commenting on the awards, Minister Ciarán Cannon said: "The Blue Flag is an international award for beach excellence and is operated in Ireland with support from the Department of Housing, Planning and Local Government, for nearly 35 years.
"The award is presented to beaches and marinas which have excellent water quality and which achieve high standards across a wide range of other criteria including environmental education, management of the environment, safety and other services."