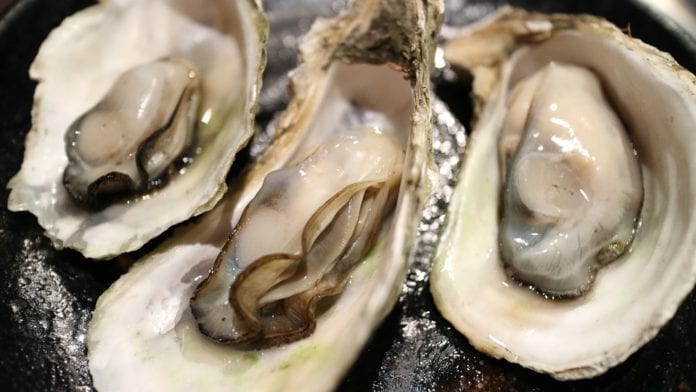 The work that goes into managing and conserving Ireland's sources of seafood, and ensuring that its safe for human consumption, is taking centre stage in a new online resource from the Marine Institute.
Seafood remains the single largest source of protein in the world, with more than 3 billion people relying on the oceans as their primary source of this essential nutrition.
The seafood industry plays a huge role in Irish cuisine, especially here on the west coast, as well as being a major part of the economy, valued at €1.22 billion in 2019.
Exploring the science behind our seafood with 'Food from our Ocean' is the first topic in the Marine Institute's Oceans of Learning series.
The Oceans of Learning series is a new online resource sharing news and offering online interactive activities, videos and downloadable resources on a new marine topic each week.
Dr Paul Connolly CEO of the Marine Institute said, "Our Oceans have always been an important and reliable source of food, and our work ensures that this resource is managed in a responsible and sustainable manner."
The Oranmore based Marine Institute plays a crucial role in ensuring the sustainability of the Irish marine sector by assessing crucial fish and shellfish stocks around Ireland.
This information is used to inform the Irish government and the EU on what can be sustainably fished from the waters around Ireland.
The Institute also carries out year round testing of shellfish and monitoring of their main production areas to ensure they are safe for human consumption before going on the market.
"Our scientists work closely with industry to ensure our shellfish meet approved standards," Dr Connolly said.
"Research in fisheries and aquaculture is also a key component of our work with the Newport Research Facility acting as a hub for national and international research on fish ecology, genetics and population dynamics "
Irish commercial fish landings alone are worth €216 million each year, though the continued prosperity of that sector faces the same challenges every industry does in the face of the Covid-19 crisis.
"The main challenge facing the seafood sector for the foreseeable future will be our recovery from the economic impacts of the current public health crisis," Minister for Agriculture and the Marine Michael Creed said.
"This will require stakeholders to develop a renewed focus on innovation across the seafood sector to ensure that employment is maximised and the momentum for longer term sustainable growth is maintained."
The Marine Institute also provides a range of services to the aquaculture industry to ensure that the industry operates to the highest standards, in the areas of seafood safety, fish health and monitoring of the marine environment.