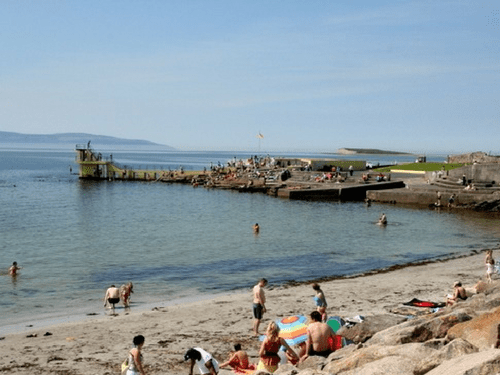 Salthill Beach and Dog's Bay cleaned up, but Lough Rea was still a black spot in the latest annual litter survey of Irish coasts and waterways.
The annual IBAL survey of beaches and harbours found that just eight of the 33 surveyed were deemed 'Clean to European Norms'.
This was a success for Salthill Beach, which climbed to Clean status after being deemed 'Littered' in the latest survey published in July 2021.
The report by Irish Businesses Against Litter singled out Salthill for its significant improvement over the past year, in contrast to many areas which deteriorated.
Dog's Bay in Connemara also saw a moderate improvement, moving up from 'Littered' in 2021 to 'Moderately Littered' this year.
Lough Rea, however, continues to languish in the Littered list, along with five other areas in Cork, Kerry, and Donegal.
Unsurprisingly there was a fall-off in Covid masks and gloves found, but also in alcohol-related litter which was linked to lockdown.
Coffee cups remained a significant litter item, however, present in half of the areas surveyed.
The most common forms of litter found by the assessors were cigarette butts, sweet wrappers and plastic bottles.
"Every day it seems we hear more of the dire consequences which marine litter, much of it plastic, holds for our planet," adds Mr Horgan.
"We need to impress on people that simple individual actions such as discarding a coffee cup – or even a cigarette butt – have implications which stretch beyond the local environment."
With 10 million tonnes of plastic ending up in our oceans each year, it is estimated that there will be more plastic than fish in our oceans within 30 years.