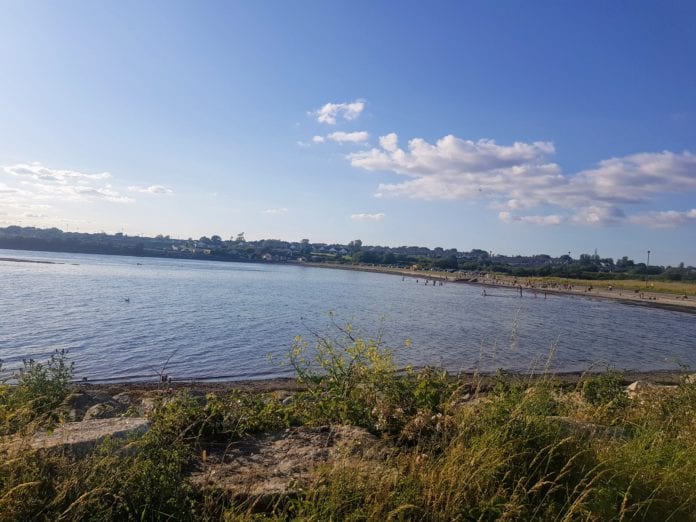 A Galway West TD has described the water readings at Ballyloughane Beach this season as "hugely positive".
Mairéad Farrell TD noted that 16 water quality tests were carried out at Ballyloughane on the east side of Galway City – and that 15 of these were categorised as 'Excellent' and one as 'good'.
This is the best set of readings at the beach since regular testing began in 2012.
Deputy Farrell commended staff at Galway City Council and their colleagues in the EPA for doing 'Trojan work' in the last couple of years to help resolve issues affecting the water quality at Ballyloughane.
This includes the reconnecting of foul sewer pipes from the stormwater outfall back in to the foul drainage network; the inspection of septic tanks in the area and construction works to raise the weir level of nearby Combined Storm Overflows.
"Classification of bathing waters takes in to account the readings taken over a four year period and so from my analysis of the results this season, Ballyloughane should be upgraded from 'Poor' to 'Sufficient' for next summer and be re-instated as an acceptable bathing water for people," said Deputy Farrell.
"As the only recognised 'bathing water' east of the Corrib in County Galway aside from the beach at Traught, Kinvara, it is a vitally important amenity for local communities."
She said that she would like to see the water at Ballyloughane classified as 'Excellent' in the next three to four years – and eventually a blue flag being secured for the beach.
"In light of the work being carried out by Galway City Council and the careful treatment of the beach area by local people, I think this is very achievable," added the Sinn Féin TD.