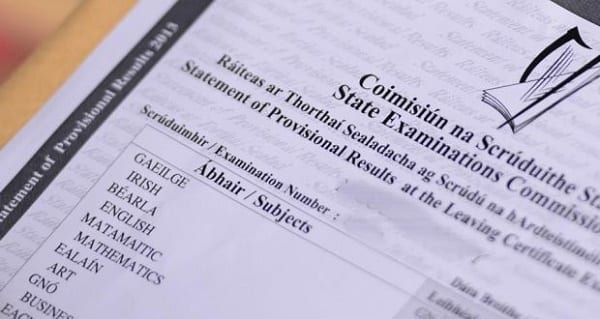 Two errors have been found in the Leaving Certificate Calculated Grades process, An Taoiseach Micheál Martin has confirmed this afternoon.
The Taoiseach told the Dáil that the Department of Education and Skills has found errors in the Leaving Certificates 2020 calculated grades system and that the Minister for Education will make a statement later today.
Speaking in the Dáil today, An Taoiseach said: "My understanding is that the Minister for Education will be making a comprehensive statement today in relation to this, and in terms of what has occurred, the measures taken to rectify that the rechecking of that process, and bringing in independent external evaluation."
"But above all, to make sure that we can ease as much anxiety as we possibly can in relation to the students themselves."
RTÉ is reporting the errors have affected around 10% of grades from this year's Leaving Cert.
The Taoiseach also said that the objective and the priority has to be the students themselves, and that they will be communicated with first.
It is understood that many students will receive higher grades when the errors are rectified.
More to follow…