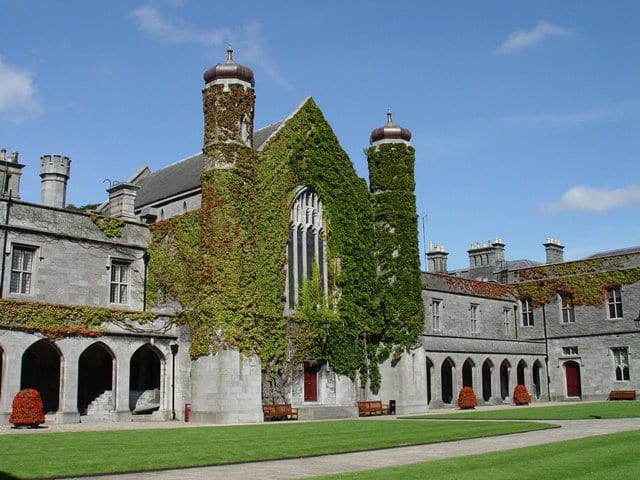 University of Galway has made 4,013 offers to prospective students as part of Round One of the CAO process for 2022.
CAO points have risen in almost half of the programmes across the University's four Colleges.
For the third year running, University of Galway expects to see a near record level of intake of first year students as we work to meet the high demand for places in higher education.
Professor Pól Ó Dochartaigh, Deputy President of University of Galway and Board Member of the CAO, congratulated the class of 2022 who have "worked hard and achieved so much in challenging circumstances, having come through those formative years in school in the midst of a pandemic."
"Our registration team at University of Galway is once again doing our utmost to accommodate as many students as we can," he said.
"We welcome all those who have achieved in the exams and are taking up an offer to come to University of Galway and to learn for themselves the importance that we place on our values of respect, openness, excellence and sustainability."
University of Galway programmes have performed well and the University has more programmes in the 500 range than in other ranges.
All Engineering and Law programmes are above 500 points, as well as all bar one Commerce programme.
Three programmes require more than 600 points – Medicine, which goes to random allocation, even though the points requirement is down one from last year and 60 additional places have been secured nationally.
The others over 600 points are Biomedical Science and Commerce in International Hotel Management, at Shannon College of Hotel Management which has a combined score requirement.
Some 28 programmes experienced points increases and 34 programmes experienced points decreases.
Three programmes saw an increase of more than 50 points – Environmental Science; Project and Construction Management; Electrical and Electronic Engineering
Seven programmes saw a decrease of more than 50 points – Arts with Human Rights; Arts – Drama, Theatre and Performance; Arts with Journalism; BSc Applied Social Sciences; Global Media; BA sna Dána (Léann Teanga); Electronic and Computer Engineering. (Arts with Journalism was among the programmes which had an increase of 80 points in 2021).
Two popular programmes – Bachelor of Arts and Bachelor of Engineering – experienced an increase in points for the second year running.