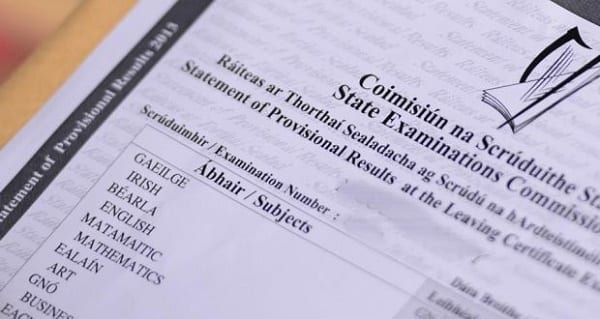 The long wait is over for more than 3,000 Galway Leaving Cert students who are receiving their results this morning at their schools or through an online portal.
Across Ireland 58,056 Leaving Cert students and just over 3,000 LCA students have been able to access their results since 10am this morning.
The results have been adjusted upwards by exam authorities so that they are in line with those received by last year's Leaving Cert students.
Minister for Education Norma Foley congratulated the 61,000 Leaving Cert and LCA students receiving their results today.
She said that the students have reached this significant milestone in their education journey and that alone is an 'enormous achievement'.
"I would like to take this opportunity to thank your families, your teachers and your school communities for the support they have shown you over the course of your Senior Cycle pathway," she said.
"Throughout your school journey, each of you will have learned so much and will have developed a myriad of talents. Be proud of that. Now begins the next exciting chapter in your lives."
Minister Foley also thanked those who made this year's State Examinations possible.
"From teachers, principals and other school staff to those in the State Examinations Commission and Advisory Group on Planning for State Examinations 2022, your diligence and care have served the class of 2022 very well," she said.
"Results day is not only proof of students' success, but of the successful collaborative planning which we have engaged in together over the course of these years."