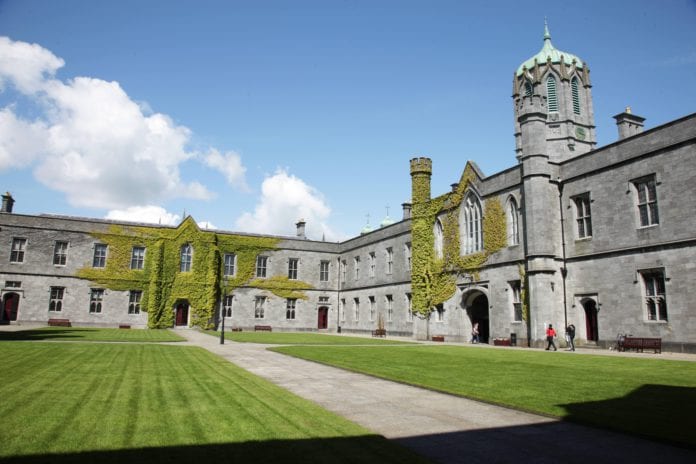 NUI Galway has announced a bursary scheme in honour of researcher Dr Karzan Sabah D Ahmed, who died in a road accident with his wife Shahen Qasm and baby daughter Lina in August 2021.
At the time of his death Karzan Ahmed was a PhD candidate at NUI Galway undertaking research in Environmental Science.
He was awarded a posthumous PhD in Environmental Science in October.
"We are extremely grateful to the National Parks and Wildlife Service and the Department of Housing, Local Government and Heritage for their support and partnership in remembering our colleague Karzan Ahmed and his wife Shahen Qasm and their baby daughter Lina," said NUI Galway president, Professor Ciarán Ó hÓgartaigh.
"Their deaths had a profound impact on our community and, in particular, those who worked directly with Karzan.
"This generous bursary will help to continue his work, celebrating and remembering his excellence and both his and NUI Galway's commitment to this important area."
The bursary, announced by The National Parks and Wildlife Service in partnership with NUIG on Sunday, will run as a summer research programme focusing on high nature value farming and invertebrate biodiversity.
Minister of State for Heritage and Electoral Reform Malcolm Noonan said that Karzan Ahmed undertook important and impactful research in High Nature Value farmland during his time at NUI Galway.
"He worked closely with staff of the National Parks and Wildlife Service (NPWS) and was exceptionally generous and giving with his time and expertise," said Minister Noonan.
"The Department of Housing, Local Government and Heritage are confident that this research bursary will continue to build upon Karzan's research and afford students an opportunity to gain vital experience in the area of farmland biodiversity, in collaboration with NPWS."
The new scheme will be open to interested students from all higher education institutions in Ireland.