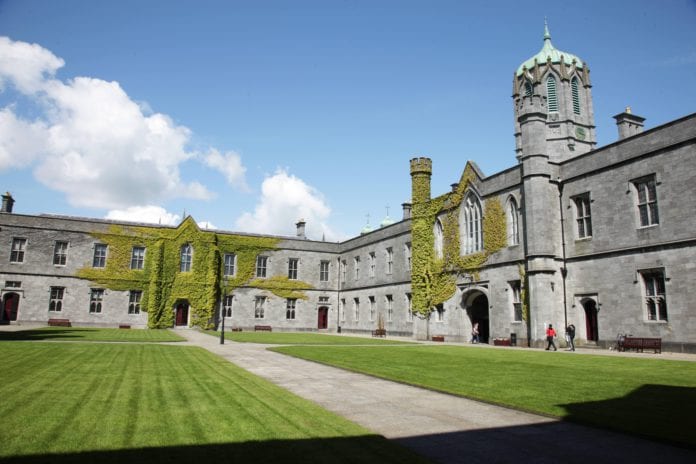 NUI Galway has been awarded a special €1million fund to drive the University's strategy and improvements in Equality, Diversity and Inclusion.
Minister Simon Harris announced the Performance Funding as part of dedicated investment by Government for higher education institutions in recognition of innovative programmes to help create a better society.
NUI Galway is one of only five institutions to be awarded funding.
The fund was secured following the submission of a case study detailing recent actions to advance gender equality within the University.
It will support the expansion of work in the area of gender equality and the wider Equality, Diversity and Inclusion agenda.
President of NUI Galway, Professor Ciarán Ó hÓgartaigh, said: "The award of €1million Government funding, a very significant portion of the funding available, to help progress the equality agenda is testament to the impactful work and dedication of our NUI Galway community in recent years.
"It is also a clear appreciation of NUI Galway's commitment to advancing equality for all our staff and students consistent with our values of openness and respect.
"Diversity welcomes all the talents and, by doing so, makes for a better, stronger university.
"This work continues and is the responsibility of us all to support its progression in line with our focus on excellent work for the public good."
Aoife Cooke, Head of Equal Opportunities at NUI Galway, said: "All of the people involved in progressing equality at our University are delighted with the award from Government and it is a huge boost to everyone as we embed equality, diversity, and inclusion in our culture and address equality challenges."
With the establishment of a Gender Equality Task Force at NUI Galway, opportunities for women to progress in the University have greatly improved over the past four years.
As highlighted by the recent Bronze Athena SWAN Award for the University, a range of initiatives have been taken in relation to equality at the University since 2016/17, including improvement in the representation of women in senior academic roles.
The proportion of female staff holding the role of Senior Lecturer at NUI Galway increased from 33% in 2016/17 to 47% in 2020/21.
The proportion of female staff holding the role of Personal Professor in the University increased from 16% to 28% over the same period.