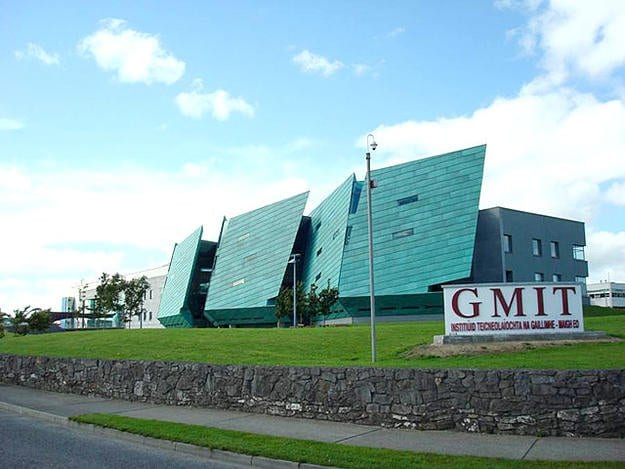 The creation of a €90 million fund to help Institutes of Technology make the shift towards becoming a Technological University has been welcomed by GMIT.
The Connacht-Ulster Alliance Consortium of GMIT, Letterkenny IT, and IT Sligo are working working together with the goal of becoming a Technological University serving the west and north-west of Ireland.
The multi annual €90 million fund was announced as a major piece of an increase of over €153 million in funding for tertiary education announced in this year's budget.
Dr Michael Hannon, Acting President of GMIT, thanked Minister for Higher Education Mary Mitchell O'Connor for this fund, which he said is crucial towards help the CUA consortium realise its ambitions.
A key principle underpinning the establishment of TUs is connectedness and collaboration with their region," Dr Hannon said.
"This collaboration has been evident for some time across the higher education technological sector and more recently in the development of the Technological University Research Network report that provided the evidence base for this €90M investment."
"Fundamental to becoming a TU is the impact of digitalization to enhance the student experience in a multi-campus environment."
"The CUA partners are collaborating on a separate €3m iNOTE project to roll out digitalisation across the west and north west region."
"Recently GMIT approved its own Digital Transformation Framework, the impact of which will be experienced by students this academic year."
Collaboration among the different members of the CUA recently resulted in the announcement of €300,000 in funding to roll out GMIT's female entrepreneurship EMPOWER programme in Sligo, Donegal and Leitrim.
These kind of collaborative projects give a glimpse of how the three partners will work together when they are fully integrated as a Technological University Dr Hannon added.
Minister Mitchell O'Connor said that this funding will put ITs in a "prime position to address digital skills needs, to focus on upskilling, reskilling and lifelong learning".
"2020 will see the launch of a major multi-annual transformation fund of €90m for Technological Universities."
"This fund will assist TUs in delivering significant inputs to national strategic priorities in relation to higher education access, research-informed teaching and learning excellence."
"It will also assist increased regional development and socio-economic progress through TUs connectedness to their regions, and their collaboration, deeply embedded and fostered over many decades, with business, enterprise and local communities," the Minister said.
Other measures included in the €153 million package for tertiary education include €60 million for the  launch of the Human Capital Initiative next year.
It also features €18 million to address demographic pressures, accommodating an additional 2,700 places in 2020, €3.3 million to promote excellence in research, and €2 million for student mental health and wellbeing initiatives.