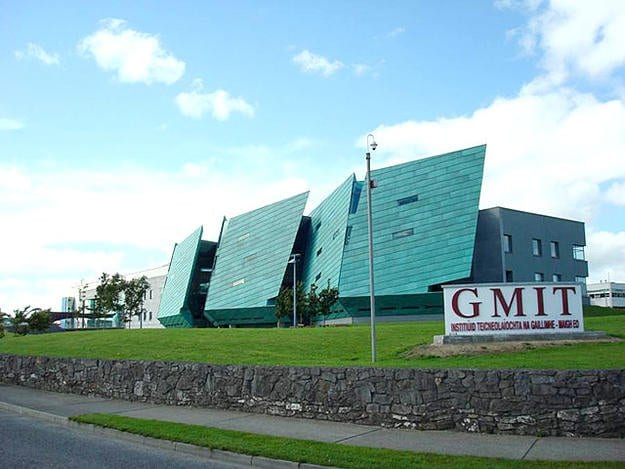 GMIT's Galway International Hotel School has been ranked among the best in the world for the second year running.
Global publication The Education Magazine has listed GMIT among its Top 10 Hospitality Management Institutes for the second year in a row.
During the pandemic the school continued to deliver courses safely on campus and online including a brand-new series of online Masterclasses by industry representatives.
These included experts from a wide range of Conor Spacey, Culinary Director of Food Space; alumna Catherine Toolan, Managing Director of Guinness Storehouse; Bernie Doherty, Galway County Council Community Archaeologist, and many more.
Cáit Noone, Head of the Hotel School, welcomed the ongoing acknowledgement, highlighting the wide array of opportunities available in the hospitality.
"The tourism industry is a global employer and a qualification from the Galway International Hotel School provides graduates with multiple opportunities to work across the vast industry."
"For some this is a stepping-stone into junior management positions, for others it is an entry route to setting up their own tourism or food enterprise."
She added that there are many sectors open to graduates such as working in hotels and restaurants, or further afield in event companies and even heritage organisations.
"In the last decade more graduates continue their studies with post graduate courses and some progress to careers in teaching."
"Qualifications from the school opens so many doors to graduates. Never has one qualification provided so many options for learners."
The GMIT Hotel School was the first Institute of Technology in Ireland to offer a degree in Hotel Management back in 1977.
Today, that single course has bloomed to a wide range of specialties in International Hotel Management, Culinary Arts and Gastronomy, Heritage Studies, International Tourism Management, and more.
Working with industry and enterprise partners, many of the courses have accredited work placements and several include international education visits and placements in Europe and in more recent years in China and Canada.
"The School has always worked very closely with industry partners and as a result when new courses are developed they are done so with partners including the Irish Hotels Federation, Chef Network, the Restaurant Association of Ireland and the Irish Hospitality Institute for input and support," Cáit Noone said.
President of GMIT, Dr Orla Flynn, said "I want to congratulate our team at the Galway International Hotel School on achieving this recognition for the second year in a row."
"The School has always had an international focus with a global alumni network supporting strategic developments and accredited work placements. For this industry, a global outlook is truly essential, and students continue to receive that here at GMIT."
The list of the best institutes of higher education for studying hospitality can be found at theeducationmagazine.com/the-10-best-hospitality-management-institutes-of-2021/.