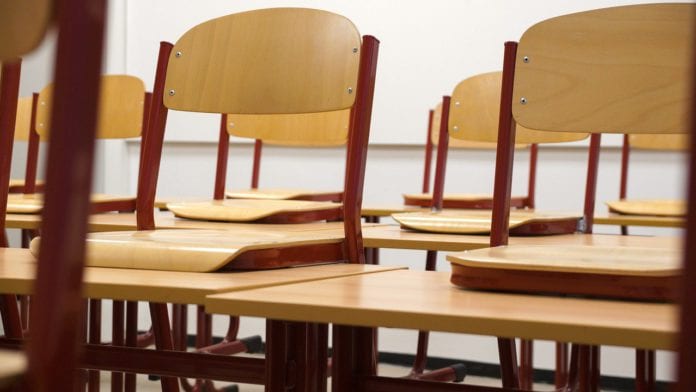 Eighteen schools in schools in Galway have been awarded €1.4 million in funding for essential maintenance and upgrade works.
The monies for schools in Galway are part of a pot of €31 million announced by Minister for Education Norma Foley under the Summer Works Scheme for 2021
Galway Senator Aisling Dolan said "Maintenance projects such as roof works and toilet facilities have been funded for schools all around Co. Galway."
"I am particularly pleased to see primary schools in Cappataggle and Glinsk in East Galway receive funding."
The Summer Works Scheme allow schools to carry out small and medium scale building works that will improve and upgrade existing school buildings.
This package will allow Category 2 projects (Roof works) to be completed at primary level and Category 6 projects (toilet facilities) to be completed at primary and post-primary levels.
| | | | | | | | | | |
| --- | --- | --- | --- | --- | --- | --- | --- | --- | --- |
| No. | County | School Name | Address 1 | Address 2 | Address 3 | Address 4 | Roll No. | School Type | Category |
| 107 | Galway | St Joseph's College | Nun's Island | Galway | | | 62960H | Post Primary | Toilet Facilities |
| 108 | Galway | St Pauls | Oughterard | Co Galway | | | 63101K | Post Primary | Toilet Facilities |
| 109 | Galway | Gort Community School | Gort | Co. Galway | | | 91498C | Post Primary | Toilet Facilities |
| 110 | Galway | IOMAIR N S | Killimor | Ballinasloe | Co. Galway | | 08512U | Primary | Roof Works |
| 111 | Galway | SCOIL MHUIRE | Castle Road | Oranmore | Co. Galway | | 13365O | Primary | Roof Works |
| 112 | Galway | S N CILL FHEICIN | Rakerin | Gort | Co. Galway | | 14394D | Primary | Roof Works |
| 113 | Galway | S N BAILE NUA | Baile Nua | Maigh Cuilinn | Co. na Gaillimhe | | 15331H | Primary | Roof Works |
| 114 | Galway | ST BRENDAN'S N.S. | The Square | Eyrecourt | Ballinasloe | Co. Galway | 15997P | Primary | Roof Works |
| 115 | Galway | NIOCHLAS N S | Saint Dominick's Road | The Claddagh | Galway | | 16943U | Primary | Roof Works |
| 116 | Galway | S N LORCAIN NAOFA | Tynagh | Loughrea | Co. Galway | | 17490O | Primary | Roof Works |
| 117 | Galway | S N MHUIRE | Lisheenkyle | Oranmore | Co. Galway | | 17771W | Primary | Roof Works |
| 118 | Galway | S N PADRAIG NAOFA | Clydagh | Headford | Co. Galway | | 17793J | Primary | Roof Works |
| 119 | Galway | SCOIL BHREANDAIN NAOFA | CLUAIN FHEARTA | BEAL ATHA NA SLUAIGH | CO NA GAILLIMHE | | 17870B | Primary | Roof Works |
| 120 | Galway | S N MUIRE GAN SMAL | Tiernascragh | Ballycrissane | Ballinasloe | Co. Galway | 18043R | Primary | Roof Works |
| 121 | Galway | SN M AN CROI GAN SMAL | LEENANE | CO GALWAY | | | 18490T | Primary | Roof Works |
| 122 | Galway | CAPPATAGLE CENTRAL SCH | Cappataggle | Ballinasloe | | | 19506N | Primary | Roof Works |
| 123 | Galway | GLINSK N S | Via Castlerea | Co Galway | | | 19841E | Primary | Roof Works |
| 124 | Galway | S N PADRAIC NAOFA | Lombard Street | Galway | | | 17784I | Primary | Toilet Facilities |