Domino's will give away 400 pizzas in four different locations across Ireland this week, with people in Galway being in with a chance of scooping a glorious free pizza on Friday.
The giveaway is to mark the launch of the popular pizza takeaway's new GPS tracker.
The new GPS tracker will allow customers to track their pizza from the store to their front door.
To be in with of a chance of claiming a free pizza on Friday, you must spot a four-foot high 'Domi-Pin' in Galway between 2pm and 4pm.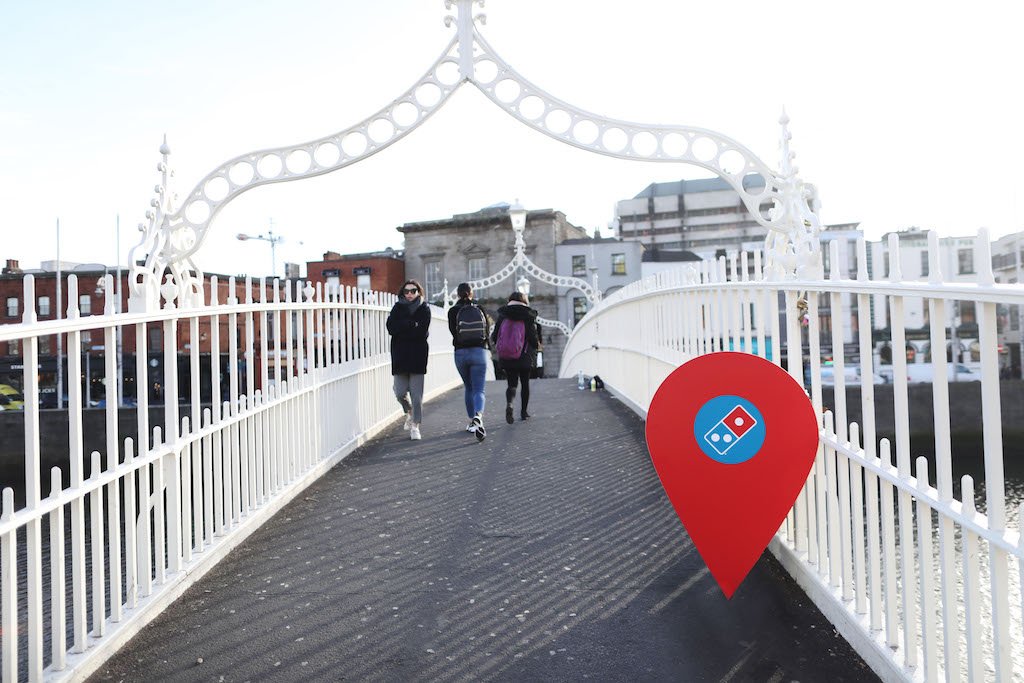 The first 100 people to see the pin will get a free pizza on the spot.
The new GPS feature will see a live map appear when an order is placed online, so customers know exactly where their pizza is en route.