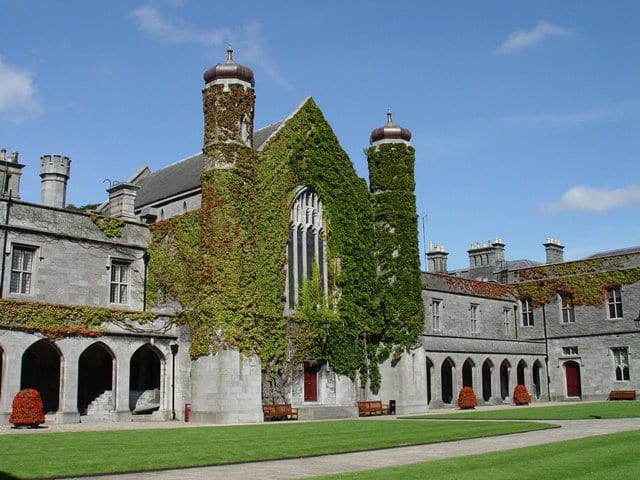 NUI Galway and Galway-Mayo Institute of Technology are sharing in €1.65 million of funding to create innovative projects to enhance teaching and learning.
This funding is being delivered through the National Forum for the Enhancement of Teaching and Learning in Higher Education.
Mary Mitchell O'Connor, Minister of State with special responsibility for Higher Education announced that 16 projects around Ireland have received backing from the Forum.
Teaching and learning projects which are being implemented at NUI Galway include the ExS executive skills programme and the Teachers' Research Exchange.
ExS is a series of short online programmes to support the development of intercultural competence, self-management, and work/life skills for students in the tourism and hospitality industries.
This  executive skills development programme is being created by a project team based out of NUI Galway's Shannon College.
NUIG is also one of several universities working on the Teachers' Research Exchange (T-REX) for teachers in training.
T-REX is an online community of researchers, teacher educators, and students in initial teacher education and those in schools nationally.
This online community will be used to embed research practice into teacher training from its earliest stages.
GMIT is designing the BIM-Futures Toolkit in conjunction with the construction industry.
This project will ensure that everyone going into the construction industry will be able make use Building Information Modelling.
GMIT is also part of the Developing All Learners Through Analytics Initiative (DALTAI) which will teach students how to analyse data for usable information.
Minister Mitchell O'Connor said "In providing the best quality teaching and learning environment, we are helping to shape future generations by developing a system that is more responsive to the needs of our economy, society and most importantly the needs of learners."
Dr Terry Maguire, Director of the National Forum said, "This funding will support the implementation of the professional development framework across the sector."
"It will encourage the development of innovative teaching and learning approaches within and across disciplines and will contribute to supporting student success."
Each of the projects chosen to receive funding has a strong focus on collaboration at a national level, while also building teaching capacity at the local level.