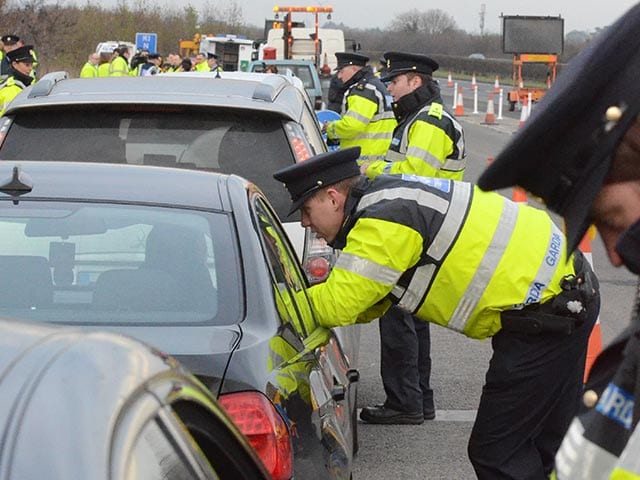 The August Bank Holiday weekend saw more than 150 people arrested for drink and drugs driving in Ireland, and 2,000 caught speeding.
During the road policing operation over the Bank Holiday weekend, a total of 173 people were arrested for drink or drug driving.
Gardaí carried out a total of 810 Mandatory Intoxicant Checkpoints around the country during this time.
The operation saw 63 drivers arrested for alleged drug driving and 110 drivers arrested for alleged drink driving, a minor decrease on last year.
An Garda Síochána saw its August Bank Holiday Road Safety Operation run from 7am on Thursday, July 28 through to 7am on Wednesday, August 3.
Over the course of the operation, 2,937 drivers were caught speeding, and 180 were issued fines for using a phone.
Assistant Commissioner Paula Hilman said, "There has been an alarming increase in road fatalities in 2022."
"I would like to thank all those road users who endeavoured to improve safety of our roads this August Bank Holiday weekend, unfortunately there are people who continue to disregard the safety messages."
There was one person killed in a fatal collision over the course of the Bank Holiday weekend, along with 15 collisions that resulted in serious injuries.
This compares with six deaths on the roads in the 2021 August Bank Holiday weekend, and 27 Serious Injury Collisions.
To date, there have have been 96 people killed on Ireland's roads in 2022.