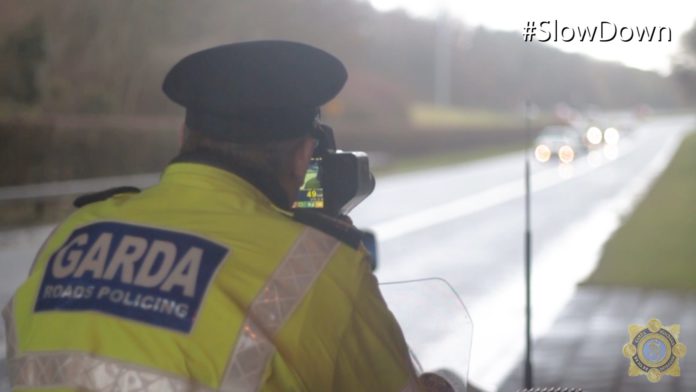 Gardaí have caught 374 drivers travelling over the speed limit in the first nine hours of National Slow Down Day which began this morning at 7am.
One of the drivers was clocked going 63km/h in a 50km/h zone on the N63 through Moylough More in East Galway, while another was nabbed doing 67km/h in a 50km/h zone on the R336 at Cnocán An Bhodaigh in Na Forbacha.
An Garda Síochána and GoSafe checked the speed of almost 79,000 vehicles between 7am and 4pm today, with less than 0.5% of drivers exceeding the speed limit.
Gardaí appealed once again to drivers to comply with speed limits to reduce the number of speed related collisions, save lives and reduce injuries on our roads.
"If we all slow down a little, we can make a big difference. A 5% reduction in average speed could result in a 30% reduction in fatal collisions," they said.
As part of National Slow Down Day, Gardaí from Naas were conducing speed checks near Leixlip when they found this car travelling speeding at 99kph in a 60kph area. A Fixed Charge Penalty Notice was issued. #SlowDown pic.twitter.com/M8F6oFtg8E

— An Garda Síochána (@GardaTraffic) June 2, 2022