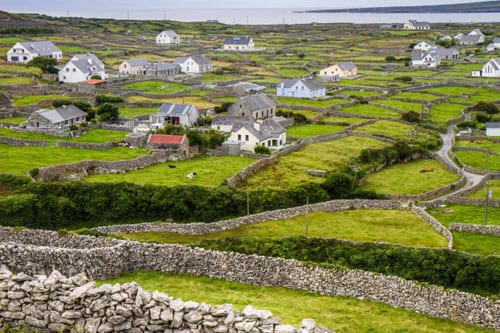 The government's response to the increase in Covid-19 cases has been 'disjointed, confusing and nothing short of shambolic'.
That's the view of People Before Profit Galway, who say rural areas have been decimated by restrictions that the political elite think they're above.
"This government has been characterised by scandal after scandal," said Cian Mortimer, PBP's spokesperson in Galway, "and the latest measures are as confusing as they are hypocritical and inconsistent."
He criticised the latest measures, saying there is a very thin layer of hypocrisy in them, and said there's a very concerted effort being made by the government to shift the blame away from itself.
"The government has failed to deal with outbreaks in meat factories, they have failed the residents of Direct Provision, and they have openly flouted restrictions," he said.
"However, instead of tackling these issues, the government is banning parents from cheering on their children from the sidelines or going to watch their local club.
"The likes of GAA matches, pubs, and other community focal points are massive social hubs in rural areas, particularly for older people.
"Yet older people are being told to limit their movements and are having their social outlets closed down while the political elite think they can flout whatever restrictions they want and shift the blame".
Mortimer added that as well as this, many pubs have been able to open due to the 'substantial meal' loophole, even though many don't even abide by this rule and many more aren't enforcing the other restrictions.
"Yet many pubs in rural areas, which represent family businesses spanning decades and social hubs for the community are left in limbo.
"The inconsistency in the government's messaging has further compounded this issue, as people are led on every few weeks only for another indefinite extension.
"The reasoning behind the discrepancies in reopening is ridiculous, as if spending €9 on a meal grants immunity to infection. It's time for consistency, open the pubs or close them".