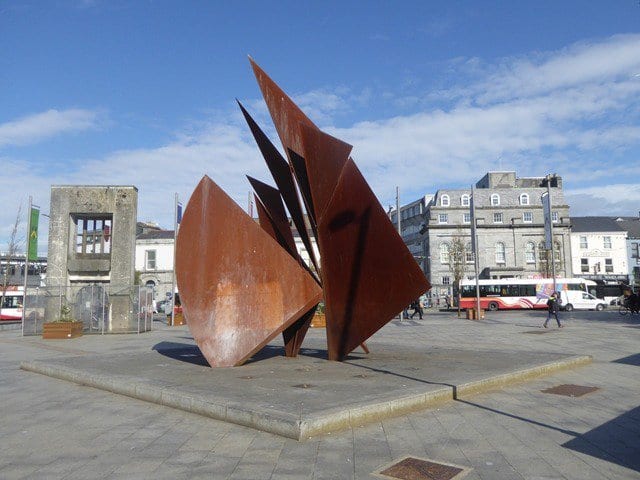 The COVID rate in Galway City Central is more than five times the national average – and again the worst affected local area in the entire country.
The local electoral area now has a 14-day incidence rate of 1,292 cases per 100,000 people, with 345 cases confirmed there over two weeks.
The incidence rate in the LEA was also the highest in Ireland last week, at 951.2 cases per 100,000 inhabitants.
Elsewhere in the city, the COVID rates are lower – Galway City West LEA has a 14-day rate of 177.4 (45 cases in 14 days) and Galway City East LEA recorded an incidence rate of 579.1 – which is still one of the highest in the country.
The rate in Conamara North stood at 104.7 cases per 100,000 inhabitants when the data was taken, while in Conamara South the rate is much the same, at 107.8.
A total of 41 cases were confirmed across the two Conamara electoral areas in the 14 days to 22 February.
In East Galway, the incidence rate in Ballinasloe is now 266.8, while in Loughrea it is just 99.1 cases per 100,000 people.
In Tuam LEA, which was the worst affected area in the county for three weeks this year, the rate now stands at 229.
A total of 40 cases were recorded in the Athenry-Oranmore area during the two-week period, so the rate there is now 121.8 cases per 100,000 people.
The incidence rate in Gort-Kinvara fell from 195.7 last week to 157.4 this week, with 37 confirmed COVID cases in two weeks.
At the time the data was collected, the national 14-day incidence rate was 240.4 – but this has fallen to 226.1 as of this evening.
Twenty-six new Galway cases were reported by health officials today, taking the 14-day incidence rate here to 315.4 per 100,000 people. A total of 814 cases have been reported in the past two weeks.