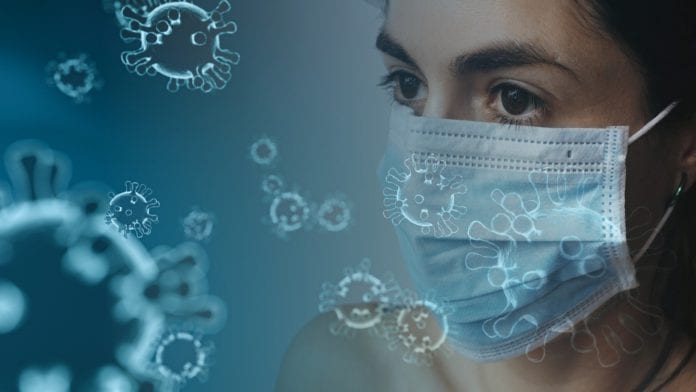 There have been eight further deaths related to COVID-19, and 4,929 new confirmed cases, reported by the Department of Health today.
Galway accounts for 225 of the cases notified today, the highest number seen in the county to date. The 14-day incidence rate in Galway has now reached 815.7 cases per 100,000 people.
There have now been a total of 2,352 COVID-19 related deaths in Ireland, and the country has experienced 152,539 confirmed cases.
Validation of data at the HPSC has resulted in the denotification of 3 confirmed cases.
Dr Tony Holohan, Chief Medical Officer said that while there is a "glimmer of hope" in the daily case figures and positivity rates, the situation in hospitals is continuing to deteriorate.
"We know that hospitalisations occur some weeks after a confirmed case is notified, and mortality after that again."
"That means we are unfortunately set for a period of time where the situation in our hospitals gets worse before it gets better."
"Staying at home and cutting your contacts right down to only those in your immediate household is the one vital way we will protect our healthcare system as it struggles with the burdens brought on by this surge in COVID-19 infections."
Of the cases notified today:
2,250 are men and 2,641 are women
59% are under 45 years of age
the median age is 39 years old
1,513 in Dublin, 695 in Cork, 320 in Limerick, 305 in Wexford, 225 in Galway and the remaining 1,871 cases are spread across all other counties
As of 2pm today, 1,582 COVID-19 patients are hospitalised in Ireland, of whom 146 are in ICU. There have been 156 additional hospitalisations in the past 24 hours.
Dr Michael Power, HSE Clinical Lead for Intensive Care, said "Over the past weeks, we have seen a swift and sharp spike in admissions into critical care units across the country", warning that the potential long term impact on patients' health is stark.
"ICUs are not where we want anyone to be. They are our very last line of defence against COVID-19. The best way we can protect our ICU capacity and those that work in them is to stay at home."
The COVID-19 Dashboard provides up-to-date information on the key indicators of the disease in the community.