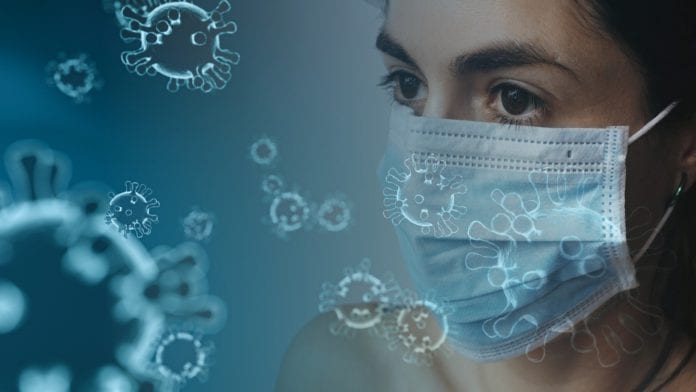 There have been 4 additional deaths related to COVID-19 and 98 new confirmed cases reported by the Department of Health today.
The number of confirmed cases of COVID-19 in the Republic of Ireland Ireland now stands at 26,470 and the pandemic has claimed 1,772 lives in the state.
In Galway there has been 1 additional case reported today as of midnight on August 5, bringing the total number of cases in the city and county to 499.
None of the cases reported today reported today are in Galway according to information from the Health Protection Surveillance Centre.
Of the cases notified today;
57 are men / 38 are women
68% are under 45 years of age
67 are confirmed to be associated with outbreaks or are close contacts of a confirmed case
4 cases have been identified as community transmission
35 cases are located in Kildare, 26 in Offaly, 6 in Wexford, 5 in Laois, 5 in Dublin, and 21 are spread across ten other counties (Carlow, Cavan, Donegal, Kilkenny, Limerick, Louth, Meath, Monaghan, Westmeath and Wicklow).
The HSE is working to identify any contacts the patients may have had to provide them with information and advice to prevent further spread.
The COVID-19 Dashboard provides up-to-date information on the key indicators of COVID-19 in the community.
The government is reimposing lockdown restrictions in the Midlands today, with travel and business restrictions imposed on counties Laois, Kildare, and Offaly.
People living in the three counties will not be allowed to travel outside their county for the next two weeks outside of limited circumstances.
Restaurants, pubs serving foo. Cinemas, museums, gyms are also being ordered to close, in a decision based on advice from NPHET.
In an address this evening Taoiseach Micheál Martin, said that COVID-19 is still a "deep and urgent" threat, describing the virus as "merciless".
Reopening will not be a simple process the Taoiseach said, adding that there will be setbacks along the way.
Though Ireland has been doing well by international standards, there has been a worrying number of outbreaks seen in recent days the Taoiseach said.
The government will act to prevent a widespread return to community transmission of COVID-19 he said, and everything is secondary to protecting public health.