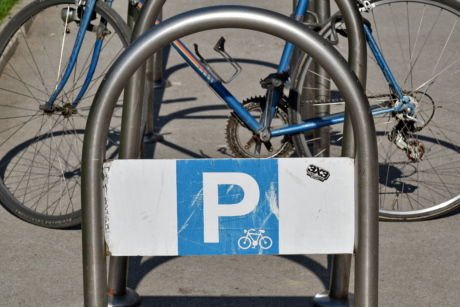 A digital map of bike parking locations in Galway city will soon be made available on Galway City Council's website.
The map of council-provided cycle parking locations is expected to be a huge help for residents, visitors and businesses for the 'Outdoor Summer'.
Galway Cycling Campaign said that the map will be extremely beneficial for people who have recently started cycling and are less familiar with cycle parking locations.
Kevin Jennings, chairperson of Galway Cycling Campaign, said that not knowing where you can safely and conveniently park can deter you from choosing to hop on the saddle to a shop, café or business service.
"There  is clear evidence to show that cycle parking brings real benefits to businesses. The retail spend per square metre for cycle parking is five times higher than the same area for car parking," he said.
"There's a bike boom across the city with people of all ages and abilities cycling everyday. And with cycle parking too.
"We've noticed lots of new racks at playgrounds across the city, outside shops like O'Connor's Centra in Salthill, Face Hairdressers on Sea Road, near Eyre Square, and in the heart of the city such as outside Sally Longs on Upper Abbeygate Street."
Mr Jennnings added that Galway Cycling Campaign created a crowd-sourced map of cycle parking and that the group is delighted that a professional map will be available to all residents and visitors to the city.
"We know that there are hundreds more cycle parking spaces available now than this time last year, thanks to new active travel funding from the government.
"A map of all the council-provided cycle parking in the city will be a huge asset for residents, visitors and businesses for this Outdoor Summer," he added.