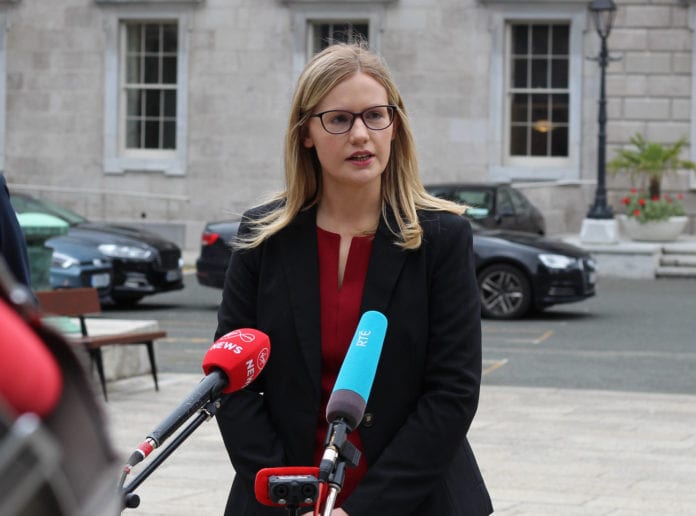 Roscommon-Galway TD Claire Kerrane has raised concerns that the government's cost of living package will not go far enough to protect workers and families.
Speaking after a range of measures were announced yesterday, Deputy Kerrane said that all support in the midst of a cost of living crisis is welcome.
But she said that the announced measures include no additional supports for fuel and heating, despite calls for a much-needed Discretionary Fund to assist households struggling with utility debt.
"The announcement of lump-sum payments for specific groups, including one parent families and Disabled People, who have some of the highest levels of poverty and deprivation in the State will not be enough," said the Sinn Féin TD.
"That these payments will not be received until April means that many households will continue to struggle, when supports are needed immediately. Sinn Féin's proposed package would see supports extended and in place from next week."
Kerrane said the detail on exactly which groups are eligible will matter as, during the last round of once-off measures, many people with disabilities were left out of receiving payments due to very rigid criteria.
"The government should make sure that eligibility for these payments is inclusive as possible, to ensure they reach those who need them.
"Furthermore, lump sum payments should not replace focus on making social welfare rates adequate, particularly with regard to cost of disability.
"A one-off payment is just that and in many cases, it will be spent before it's received. Outgoings and rising bills are not one-off."
The TD also said that it is disappointing that Social Welfare rates were not increased in the announcement.
"No increase of rates means these payments continue to be outstripped by inflation and represent a real-time cut for those reliant on fixed incomes."