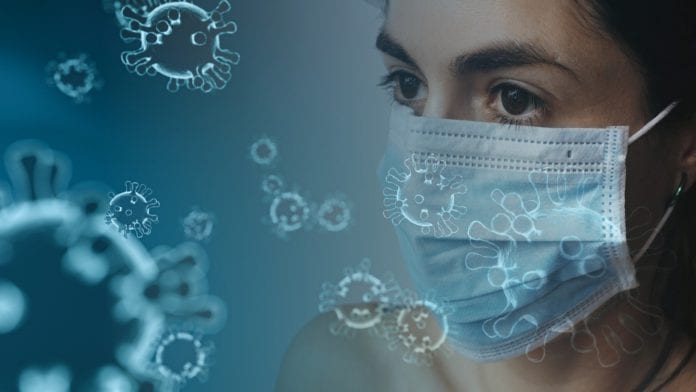 An additional 16 deaths due to Covid-19 have been reported to the Department of Health today, along with 126 new confirmed cases in the state.
The national death toll in the Covid-19 crisis now stands at 1,518, while the total number of cases in the state has reached 23,956.
This marks a slight jump in daily fatalities after two successive days where the number had fallen to 10.
In Galway an additional three new cases of Covid-19 have been reported today, bringing the number of confirmed cases in the county to 405.
Earlier today the Taoiseach announced that the Cabinet has signed off on plans to begin easing lockdown restrictions from next Monday, May 18 based on advice from the NPHET.
Taoiseach Varadkar said that the progress in containing the pandemic "gives us hope" but that there remains a long way to go yet.
The coronavirus is a "fire in retreat", but people must remain vigilant to ensure it is beaten he said.
Chief Medical Officer Dr Tony Holohan said "As we ease restrictions that were implemented in recent weeks, the core message remains the same, 'stay at home' where possible and follow public health behaviours to limit the spread; hand washing, respiratory etiquette and physical distancing."
"I urge everyone to remember how easily this virus can spread, how quickly we could lose the progress that the country has worked so hard to achieve."
The data from the HPSC, as of midnight, Wednesday 13th May (23,627 cases), reveals:
57% are female and 42% are male
the median age of confirmed cases is 48 years
3,062 cases (13%) have been hospitalised
of those hospitalised, 387 cases have been admitted to ICU
7,427 cases are associated with healthcare workers
Dublin has the highest number of cases at 11,557 (49% of all cases) followed by Kildare with 1,352 cases (6%) and then Cork with 1,256 cases (5%)
Dr Siobhan Ni Bhriain, Consultant Psychiatrist and HSE Integrated Care Lead, said: "These past weeks have been particularly difficult for those who have been cocooning from family, friends and society.
"Today, I hope new measures will bring some relief to this group and that they know we as a society are supporting them wherever possible, including by adopting safe behaviours in physical distancing, hand hygiene and respiratory etiquette."