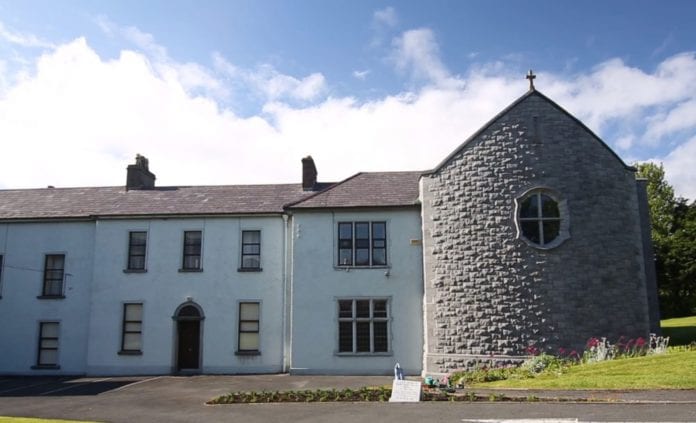 COPE Galway has launched a new community campaign #GalwayGirl to help raise funds to complete Modh Eile House, the charity's new domestic abuse refuge.
This local domestic abuse initiative by COPE complements the annual global awareness campaign, 16 days of Action on Violence against Women.
This 16 day campaign began on Monday, the International Day Opposing Violence against Women, and ends on December 10, International Human Rights Day.
Over a dozen projects are taking place around Galway City and County that embrace the #GalwayGirl campaign, with schools, businesses and local organisations coming together to spread the word and raise the final €400,000 in funds to help COPE Galway make Modh Eile House a reality.
"The Galway Community has shown incredible support and interest in helping us build this domestic abuse service and refuge for women and children in the western region who need our help", said Dr. Carol Baumann, Manager of COPE Galway's Domestic Abuse Service.
"We are looking forward to opening this new state-of-the-art facility early in 2020, where we can provide the very best care to the women and children who come to us in search of refuge and support."
"We also look forward to enhancing our outreach services, parenting supports and support groups, along with a significantly enhanced service for children."
"It will also be a base from which we continue to work with schools, colleges, and professional services to inform and increase awareness around domestic abuse in all its forms".
Sharon Fitzpatrick, COPE Galway's Head of Development said that Modh Eile has been a significant undertaking for them.
It has been more than 10 years since the charity first began looking for a new location to replace the current refuge at Waterside House, and Modh Eile is finally expected to open early next year.
"Construction at the site is almost finished and I am delighted to say that we have raised 90% of the funds required to complete the construction phase of this project."
"We now urgently need to deliver just over €400,000 to complete the project so we can open Modh Eile's doors early in 2020".
As part of the #GalwayGirl campaign, COPE Galway is posting videos and updates from members of the community on how you can support the Modh Eile development project and show solidarity for the 1 in 5 women in our community who will experience domestic abuse.
The campaign includes blogs and a series of support messages from people across Galway who have got behind the campaign, ranging from the Galway Ladies Footballers to the Modh Eile site renovation team.
 Even Ed Sheeran has offered his support for the #GalwayGirl campaign, calling it a "very worthy cause" and allowing us use his famous song for the campaign".
To find out how you can support #GalwayGirl and help raise the final funds to help Modh Eile House open its doors early in 2020, visit COPE Galways' facebook page or www.copegalway.ie/galwaygirl