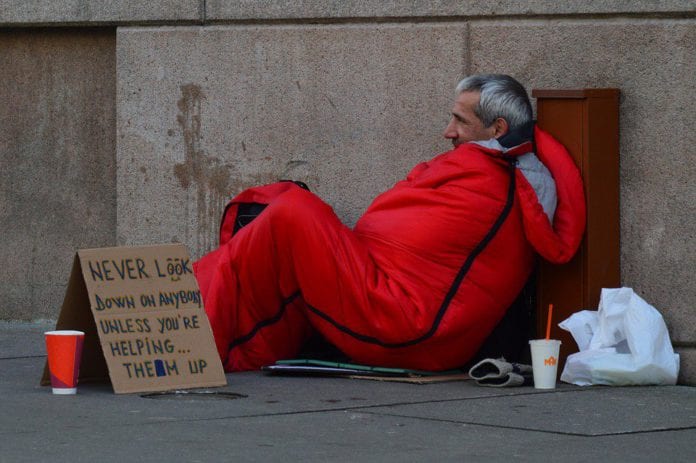 COPE Galway has said that the homelessness crisis has passed a terrible "watershed" as the number of people without a home has passed 10,000 for the first time in the history of the state.
The latest homelessness figures released by the Department of Housing show that there are 10,264 people living in emergency accommodation as of February, 6,480 adults and 3,784 children.
There were 316 homeless adults in Galway last month, and 201 children across the west according to the report.
COPE Galway said these figures represent "a watershed moment for everyone involved in working to tackle the housing and homelessness crisis".
The housing charity has said that it has identified March 2015 as the start of the crisis here in Galway.
"What we didn't anticipate at that point was the extent to which homelessness would grow in both Galway City and County and how enduring it would be," said Martin O'Connor, Assistant CEO of COPE.
COPE carried out a 24 hour survey of the number of people who contacted them for help in one day in March.
During that time 174 households in Galway were in emergency accommodation supported by COPE, up from 51 in March 2015.
Last year COPE Galway worked with 949 adults and 457 children affected by homelessness in Galway, including 186 families and 612 single people.
Housing Minister Eoghan Murphy said that the February figures are "hugely disappointing" but argued that "Our plans to fix the supply of both social and private housing are working and this is borne out by the most recent build figures".
"Further reforms to the rental sector containing new protections for the most vulnerable in our housing sector, including longer notice periods will be coming before cabinet in the coming days."
But COPE said that the homelessness situation is actually worse than this report bears out, as it only includes people living in state funded emergency accommodation and not those sleeping on the streets or 'couch surfing' on the charity of friends and family.
During the March survey COPE found 13 people sleeping rough and another 11 households who could be described as 'hidden homeless'.
"The number sleeping rough on that night is an especially disappointing figure as there were emergency accommodation beds available at the Cold Weather Response which is in place over the winter period, Martin O'Connor said.
"This points to the complexity of the challenges some people face in their lives and the need for more than just an available bed for them".
"The planned rollout of two family hubs and the introduction of Housing First by City Council in Galway in 2019 are very welcome developments and it is our hope that these will play an important part in reversing the growth in homelessness that we have seen over these past four years," said Mr. O'Connor.
"With the current programme of new social housing starting to come on stream in Galway City over the coming months and years we are hopeful that the numbers homeless and in emergency accommodation will begin to reduce and that families and individuals who have been homeless can begin to rebuild their lives in their own homes in communities across Galway".