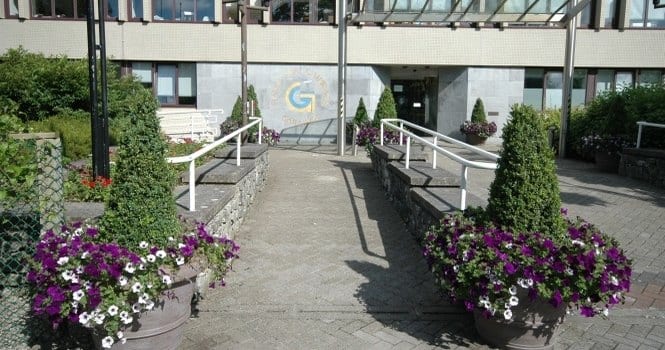 Funding has been provided for several dozen projects around Galway City meant to enhance community facilities around Galway City.
Galway City LCDC has approved the allocation of over €130,000 to charities, community centres, sports hubs, arts groups and more under the Community Enhancement Programme (CEP).
In total 39 projects have been approved funding for a variety of projects that will enhance facilities in disadvantaged areas, targeted appropriately towards the areas that need it most.
The majority of the grants in this programme are for €1,000 or less, targeting smaller community projects that need help getting started.
Several of the allocations were also to assist groups in providing equipment or adaptations to account for COVID-19.
The CEP is funded by the Department of Rural and Community Development, which allocated €4.5 million for the scheme this year back in May.
Some of the larger grants in Galway City include €10,000 each to, the Brothers of Charity for a tracking hoist and pool lift for people with difficulties, a community hub in the city for Age Action West, reopening the Croí na Gaillimhe centre, and COVID renovations to the Order of Malta community centre for older people.
The full list of projects funded in Galway City is:
Ard Gardening Group
Funding to repair container unit used for storing equipment
€700
Castlegar Athletic Club
Purchase machinery and equipment to enhance training area
€950
Eastside Community Drama
Funding towards reopening costs for community group
€825
Galway City Partnership/Ballybane Afterschool Programme – ACE Club
Purchase of music equipment for the community based afterschool's programme
€990
Irish Wheelchair Association
Purchase of IT equipment to support online supports / classes
€1,000
Merlin Woods Tennis Club
Purchase of sports and safety equipment
€1,000
Mervue Active Retirement Bowls Club
Purchase of bowling equipment
€880
Age Action West
Development of Community Hub in Galway City to serve as an inclusive community space for community activities and programmes
€10,000
Atmos Collective
Purchase of music recording equipment to enable students to participate and to facilitate community performances
€2,190
Ballinfoile Mór Community Garden
Purchase and installation of doors for outdoor community garden area
€1,000
Ballybane & Doughiska Sports Hub
Purchase shelving for container unit to store equipment safely and securely
€1,000
Ballybane Community Resource Centre
Installation of energy saving sensors and upgrade camera system
€3,670
Ballybane Taskforce
Purchase of equipment to develop a 'community café' space in the Ballybane Community Resource Centre
€2,500
Blue Teapot Theatre Company
Renovation works to day service space and energy efficiency upgrade
€4,600
Cancer Care West
Purchase and installation of new outdoor structure at residential facility for patients and families
€7,000
COPE Galway Older People's Service
Purchase gardening equipment / material to enhance outdoor space
€2,100
Croi na Gaillimhe
Funding towards reopening costs for Centre
€10,000
Croi na Tuath
Purchase of outdoor sports equipment
€1,500
Domestic Violence Response
Purchase of IT equipment to facilitate online meetings and supports for service users
€1,495
Foróige Galway STEAM Project
Purchase of IT equipment for use in a pilot programme in Eastside Youth Service
€2,870
Galway African Diaspora-Ireland
Purchase of music equipment to showcase cultural diversity and inclusion
€1,600
Galway Autism Partnership
Enhancement of outdoor space and creation of sensory garden for members of all ages
€5,000
Galway Centre for Independent Living
Installation of weather proof canopy to further develop the facility
€6,790
Galway Community Circus
Replacement works to community centre to enhance and improve facility
€9,500
Galway Hooker Sailing Club
Purchase of machinery and equipment to support education and training for local community
€5,705
Galway Simon Community
Purchase of garden equipment and materials to enhance the outdoor space at the Youth Service
€1,170
OLBC Youth Club
Purchase of sports equipment for use by youth club and other local community groups
€1,270
Order of Malta Centre for Older People
Renovation of community building as a result of COVID-19 to ensure continuity of service
€10,000
Renmore Active Retirement Group
Funding towards reopening costs for local community group
€1,000
Roscam and Doughiska Men's Shed
Purchase of workshop tools and IT equipment
€2,700
Sexual Health West (Formerly AIDS West)
Purchase of office equipment needed as result of COVID-19
€1,570
Shantalla Community Allotments
Purchase of outdoor accessible furniture to enhance community area
€2,100
St James Ladies Football Club
Upgrade works to dressing rooms
€8,000
Teach Athais Childcare Centre
Purchase of sensory equipment for children with additional needs
€1,770
Umbrella Eile
Funding towards reopening costs & purchase of IT equipment
€2,000
Westside Age Inclusion Ltd
Purchase of IT equipment
€1,240
Westside Community Organic Garden
Enhancement works to polytunnel to keep it safe and secure
€2,400
Westside Resource Centre
Purchase new shutter door to enhance safety at the centre and upgrade of internal doors
€2,370
Brothers of Charity Service Ireland West Region
Installation of tracking hoist and pool lift to enable access for those most in need
€10,000