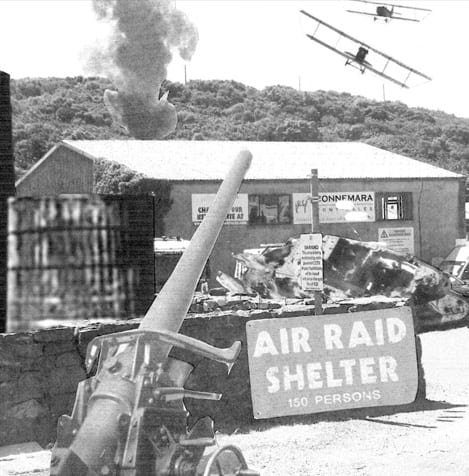 Today is the final day of Clifden Arts Festival, and the fortnight of events is closing with a performance commemorating those from the area who died in World War One.
Galway Tribal Choir and Cantairí Connemara will perform The Armed Man – A Mass for Peace by Welsh composer Karl Jenkins.
Raphaela Mangan is the mezzo-soprano, and Mark Keane will conduct.
This anti-war piece of music, based on a Catholic mass, shows the horrors of war and contains a hope for peace.
The music will be interspersed with World War One film clips from Big Idea Films, and the performance takes place in a period air raid shelter built at Clifden Mart.
This year marks the 100th anniversary of the end of World War One, which claimed an estimated 16 million lives between the soldiers and civilians killed.
Over 200,000 Irish people went to fight in the war, an act that was highly divisive at the time when Ireland was entering into its revolutionary period.
According to a memorial roll kept by the Clifden and Connemara Heritage Society, 49 men from West Connemara lost their lives in WWI.
This is the final event of Clifden Arts Festival that's been running for the past two weeks.
The performance is on twice tonight, Sunday September 23, at 6pm and 8pm at Clifden Mart, admission is €15.
Event organisers have noted that there is no wheelchair access for this performance.