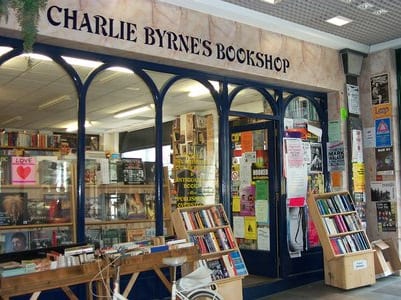 Galway's famed Charlie Byrne's has been named the Best Independent Bookshop in Ireland.
A staple of cultural life in Galway for 30 years, Charlie Byrne's is renowned for its massive collection of books in every subject imaginable, stacked floor to ceiling in its web of rooms.
More than just a shop, Charlie Byrne's is known for its book clubs and other reading events, as well as being an ardent supporter of the arts in Galway.
The bookstore was named the regional winner for Ireland in the Independent Bookshop category of the 2019 British Book Awards.
In a post on facebook reacting to the news the store said they were all "delighted" to be chosen, adding "Thank you so much to The Bookseller and to all of out amazing customers".
Also known as the Nibbies, the British Book Awards awards are organised by the UK's literature industry magazine The Bookseller to celebrate authors, stores, and other figures in the literary industry that keep people reading.
Tom Tivnan, The Bookseller managing editor and chair of the Independent Bookshop of the Year judges said this year saw "the wonderful news that indie bookshop numbers increased for the second year in a row, the first time that has happened in decades."
"We've seen that renaissance in the sector reflected in the sheer depth and breadth of submissions to this award," added.
Charlie Byrne's will now go on to compete to be best Independent Bookshop in all of Ireland and Britain at the grand finals on May 13 against eight other stores.
On top of the award, the winner will also receive a prize of £5,000 from Gardner Books.
"These are nine worthy winners, from regional shortlists of startling strength, all of which represent the best in British bookselling but, perhaps more importantly, are hubs of their communities," Tome Tivnan concluded.