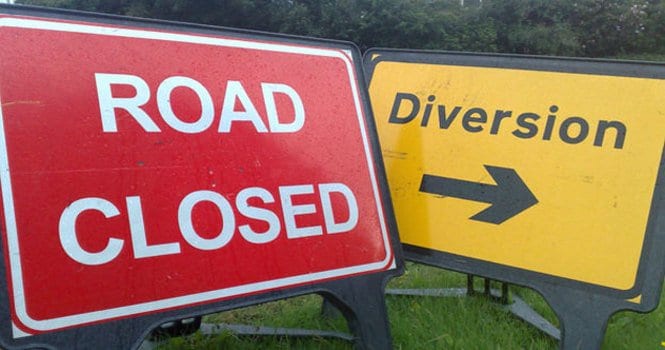 Part of the Gaol Loop road at Galway Cathedral will be closed to traffic this month during the annual Novena.
The annual Solemn Novena is taking place at Galway Cathedral this month from February 18 – 26.
While the novena is on the western side of the Gaol Loop road on Nuns' Island will be closed to traffic 24/7.
It won't re-open to traffic until 8am on the morning of February 27.
During this period the only entry and exit from the Cathedral carpark will be via the Salmon Weir bridge.
Set down and pick up by buses will be similarly restricted to the the east side of Gaol Road.
With the large numbers of people predicted to attend the Novena parking is expected to be difficult to find.
If attendees are able to find parking away from Nuns' Island it will likely make their journey far easier.