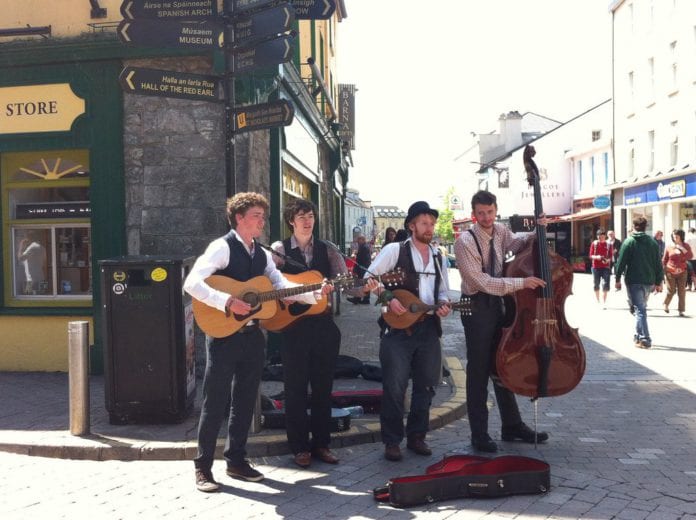 ---
Members of the public in Galway who want to be heard on the proposed busking bylaws the city council is bringing forward have little time left to say their piece.
The closing date for public submissions on the draft busking bylaws currently being advanced by the city council is 4pm this Friday, March 8.
This is the second attempt by the city council to introduce bylaws that would regulate busking in the city centre's protected streetscape.
The city council passed bylaws last year, but due to a legal technicality had to go back to the drawing board.
Central to the bylaws is a ban on any performer using amplification from performing before 6pm in certain areas.
The Galway Buskers Community is opposed to these bylaws, saying they will place unreasonable restrictions on buskers that will drive them out of Galway.
Niceol Blue of the Buskers Community said that another part of the bylaws falls afoul of the constitution.
One article in the bylaws is a ban on a buskers saying or singing "anything that is likely to cause alarm, distress or offence".
This is incompatible with Article 40 of the constitution guaranteeing Freedom of Expression, she said.
The Galway City Business Association recently released a statement supporting the council's efforts to bring in busking bylaws.
The GCBA said "street performance and busking are time honoured art forms which enhance the attractiveness and colour of the city".
But the groups added the bylaws are needed to prevent "nuisance, disturb public amenity or adversely affect the ability of commercial premises to conduct business; the right of local residents to peace and quiet and the safe passage of pedestrians."
Anyone who wants to have their say can make a submission at city hall or by going to galwaycity.ie/busking.