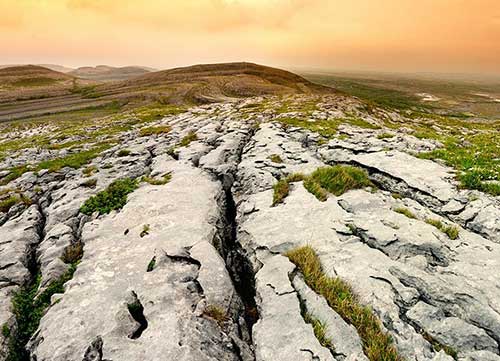 The Burren Discovery Trail, a new driving route encouraging visitors to visit the region, is expected to be completed this September, creating a welcome amenity for tourists and locals in South Galway.
Galway East TD Seán Canney said that Fáilte Ireland has confirmed to him that the route is scheduled to be completed this September.
"The potential benefit of this is enormous and will bring additional tourism to South Galway," Seán Canney said, adding "It is important the unique nature of this tourist attraction is marketed internationally".
The project involves a €350,000 investment by Fáilte Ireland in a trail which includes 12 locations of interest along its route.
Visitors to the Burren will find information panels at these locations, with stories that match the trail's themes of 'Mythology' and 'Folklore'.
Fáilte Ireland has been working closely with Galway and Clare county councils on the delivery of this new amenity.
"A promotional map has been developed and will be distributed to hotels and key attractions on the route in Galway and Clare," Seán Canney said.
Once the trail has been completed it will be promoted on the Discover Ireland website.