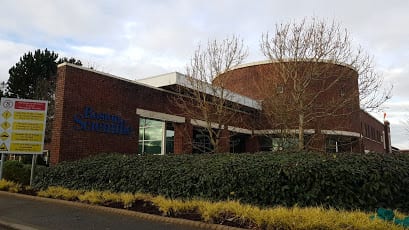 Galway city council has granted Boston Scientific permission to construct a three storey office building on its campus in Ballybrit Business Park.
The three storey building is an extension to the medtech company's existing office Building 1, with a total floor space of 4,950m².
The development will also involve adding 79 car parking spaces to the company's campus, to account for 84 spaces lost to the new building.
Other site works will include alterations to entrances and exits for vehicles from the campus, as well as changes to the roadways and footapaths.
Plans for the new office extension were submitted with Galway city council towards the end of June this year.
Boston Scientific plans to use the new office space for staff currently working out of an existing duplex on the site.
The duplex building will be demolished when this expansion is completed.
All told, the new office building will accommodate 250 Boston Scientific staff.
During the planning phase of this project, the designers took into account the proposed route of the N6 ring road which goes through Ballybrit.
This was to make sure that no car-parking or other part of the development overlapped with the planned bypass.
Boston Scientific is a U.S. medtech company that's had a presence in Galway since 1994.
The multinational currently employs 3,100 people at its plant in Ballybrit Business Park, with the expectation that this number will continue to grow.
The office block to be constructed will be designated Building 3 when completed, the third major part of the site's masterplan.
Galway city council gave its permission for the development to go ahead with seven conditions attached.