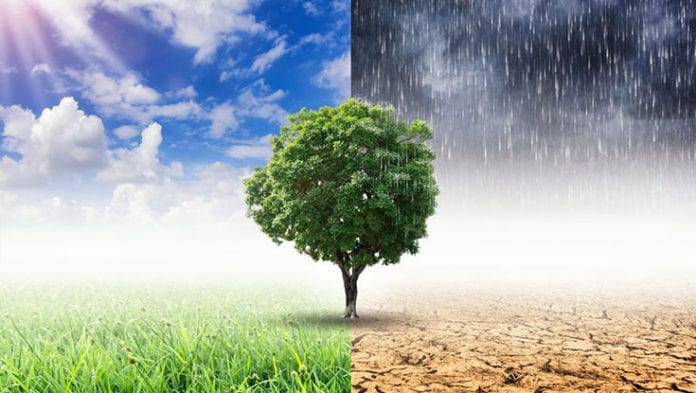 NUI Galway is hosting its second ever Galway Energy Summit next week and big names are expected for the conference on new energy technologies and the threat of climate change.
Galway Energy Summit is a student led initiative, and the only one of its kind in Ireland, with young people bringing together stakeholders in energy and transport to look for innovative energy solutions.
The twin themes of the 2019 summit on next week are 'Changing for our Climate and Can Technology Save Us?'
Some of the companies confirmed to attend include ESB, Jaguar Land Rover, Mitsubishi Electric and Gas Networks Ireland.
Dr Rory Monaghan from the College of Engineering and Informatics said that students at NUI Galway are putting themselves at the forefront of the Irish energy community.
"They really are leaders when it comes to engaging academic, industry and the public in this hugely important challenge our society faces."
Climate change and the urgent need to change our energy practices are areas where young people around the world have been putting pressure recently, he added.
Student movements like those inspired by Swedish teenager Greta Thunberg and her School Strike for Climate have seen tens of thousands of students in many countries walk out of school to march against a lack of action on climate change.
"To have any hope of not only coping with climate change, but continuing to grow and thrive into the future, we need highly motivated and passionate young people," Dr Monaghan said.
The Galway Energy Summit will take place on Tuesday, March 12 at the Bailey Allen Hall in NUI Galway.
Key discussions at the summit will include 'Can Technology Save Us' with representatives from the ESB, Gals Networks Ireland and Jaguar discussing the roll out of electric cars and the future of autonomous vehicles.
'Changing for our Climate' will see environmental scientists and agricultural specialists discuss how different aspects of out society will have to change to deal with climate change.
Niall O'Hara of ChangeX will deliver a keynote speech on working with social entrepreneurs to forward locally led projects that benefit their community.
And an Innovation, Energy and Careers Fair will provide delegates with the opportunity to speak to industry and organisations.
The fair will bring together several energy experts, companies, start-ups, students and academics, with companies like Mitsubishi and other groups such as An Taisce.
The inaugural summit last year was attended by over 400 delegates andConor Deane, Director and Founder of Galway Energy Summit, hopes to surpass that this year.
"This year's theme 'Changing for our Climate' has never been as relevant, especially with the challenges Ireland faces for the future," he said.
"The day provides a unique opportunity to gain knowledge in the area while networking with companies such as ESB and Mitsubishi. We welcome everyone to the West on the 12 March."