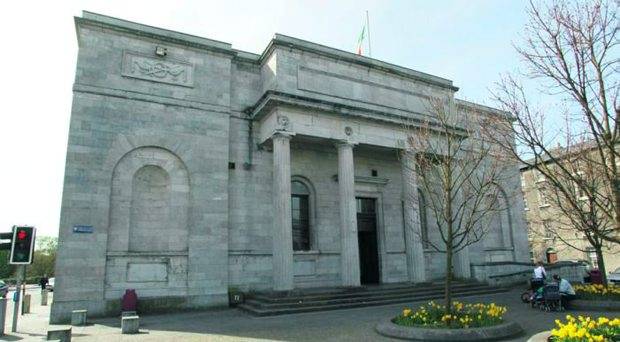 John Paul Barrett of Ballinfoyle Park was handed down an 11 month sentence in Galway District Court on Monday for two burglaries committed last Christmas Day.
The 35 year old pleaded guilty to two burglary charges, one at Image Hair Studio on Bóthar Irwin and another at a person's home in Doughiska, in what Judge Mary Fahy described as a "spree".
During sentencing Judge Fahy said that Mr. Barrett was well aware of how the judicial system works and therefore he tries, "to get as many in on the one night as he can", in order to secure a better plea.
"The moment he's out on bail it's back to business." Judge Fahy added.
When he last came before the court Mr. Barrett pleaded not guilty to these and other charges, but changed his plea to guilty on the two counts of burglary on Monday.
Several other charges relating to the burglaries were withdrawn by the state.
Garda Kavanagh of Galway Garda Station told the court that on the morning of December 25th he received a call about a break-in that occurred at Image Hair Studio.
The burglary took place around quarter to four in the morning; the front door of the business had been kicked in, glass cases had been smashed, and the till was broken.
Mr. Barrett took €80 in cash from Image and numerous store products which were recovered, however roughly €1,300 in damage was done to the business during the course of the burglary.
According to Garda Kavanagh, while he was at Image Studio a call came in just after midday about a burglary in progress at a home in Doughiska.
The homeowner was not present, but a neighbour saw the burglary taking place and called the Gardaí before following the suspect.
Garda Kavanagh went to Doughiska and witnessed Mr. Barrett, who was known to him, attempting to leave the area on a bicycle.
He pursued Mr. Barrett and during the course of the arrest was forced to make use of his pepper spray.
Nearly €2,000 worth of goods from the home in Doughiska were recovered from Mr. Barrett including jewellery and electrical goods.
Speaking in court the victim said that although her property was recovered the "violation of privacy" she experienced as a result of the burglary was harder to get over.
Mr. Barrett was given an 11 month sentence for the home burglary in Doughiska and a concurrent nine month sentence for the burglary at Image Hair Studio.