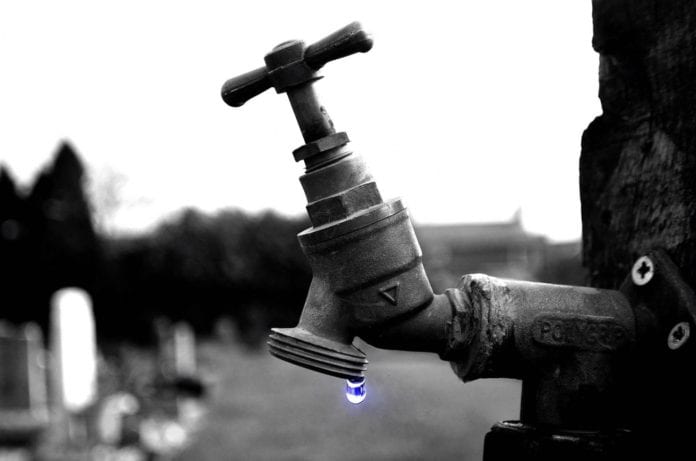 Irish Water have announced that nighttime water restrictions will come into effect on Inis Meáin from 8pm to 8am effective immediately.
The water restrictions are being put into place because of ongoing drought conditions that have led to crisis level water supplies on the island reservoirs.
Water usage on Inis Meáin is also well above what has been recorded in previous summers, Irish Water have said.
Inis Oirr has had nighttime water restrictions in place since June 27, and Inis Mór followed on July 2.
Those restrictions will remain in place for the foreseeable future, with the possibility that afternoon restrictions will also have to be implemented if drought conditions continue.
Irish Water have said they've cut down on some of the increased strain on the islands' water supply by conducting leak repair works.
Repairmen were working on two identified leaks on Inis Meáin earlier this week.
Domestic meter readings will be carried out at homes on all three islands up until July 30, and Irish water will also be sending letters round to homes urging people to take advantage of the First Fix Free scheme.
Under the scheme Irish water customers can get a free investigation if your water meter indicates there's a leak on your external supply pipe, and free repair works.
The scheme has so far saved 89 million litres of water a day, enough for all of Galway, by repairing more than 63,000 reported leaks.
24,000 people on 22 water schemes around the country are currently experiencing water restrictions due to the ongoing drought conditions.
Islands are particularly vulnerable to a prolonged lack of rainfall since the lack the access to rivers, lakes, and other bodies of water that can be found on the mainland.
Even if the weather breaks, Irish Water is warning, it will take sustained rainfall over weeks and months to fully replenish supplies in our waterways and reservoirs.