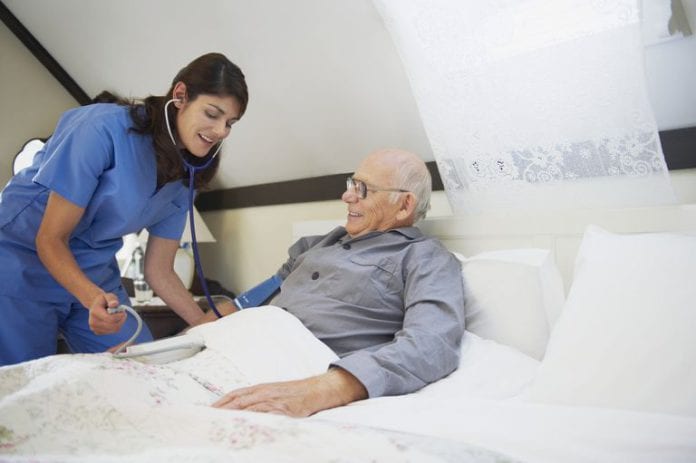 An Bord Pleanála has upheld planning permission for a 50 bed Residential Care Centre in Tuam, rejecting an appeal filed by a Longford man.
The HSE received approval from the county council last October for a 50 bed Residential Care Centre on the Seam Purcell Road, which will include a dedicated dementia unit.
The design for the Residential Care Centre consists of a two storey building with a central courtyard and adjoining wings for services and a day care.
The centre will include a reception area, day care and therapy spaces, activity rooms, dining areas and their associated kitchen facilities, family accommodation and amenities as well as office and administration space.
"Development of this Residential Care Centre and Day Care facility will provide much needed modernised services for those in need of residential care, and their families, within the Tuam and hinterland area," the HSE said.
The county council's decision to grant planning permission was appealed by a Longford man who had previously submitted an objection to the council.
However An Bord Pleanála rejected that appeal, and the project has now been given approval to proceed with revised conditions.
Galway East TD Seán Canney welcomed the board's decision, and praised the HSE for continuing to prepare the site and inviting contractors to pre-qualify for tenders while the appeal was ongoing.
"With the tender process under way, there will be no unnecessary delay and I expect construction to begin on site in July," he said.
The Independent TD said that the new unit, which is replacing the Aras Mhuire building, is a major element of the health provision strategy for Tuam.
Appeal
Liam Madden, with an address at Longford Town, said that the care centre should be built in Galway City, not Tuam, and also argued in his appeal that the Ecological Impact Assessment submitted by the HSE does not constitute a proper Environmental Impact Assessment Report.
He also argued that there should only be a single combined vehicle access point off the Sean Purcell Road for both this new unit and the existing primary centre care next door.
The county council had also requested this of the HSE, but it responded that access off the Sean Purcell road is the only "viable, safe option to serve the proposed development and is designed to meet relevant safety and technical requirements".
In rejecting the appeal An Bord Pleanála said that there was no requirement for the HSE to submit an EIAR, that adding an additional vehicle access point on the Sean Purcell Road would not pose a road safety hazard.
An Bord Pleanála granted planning permission with nine revised conditions.