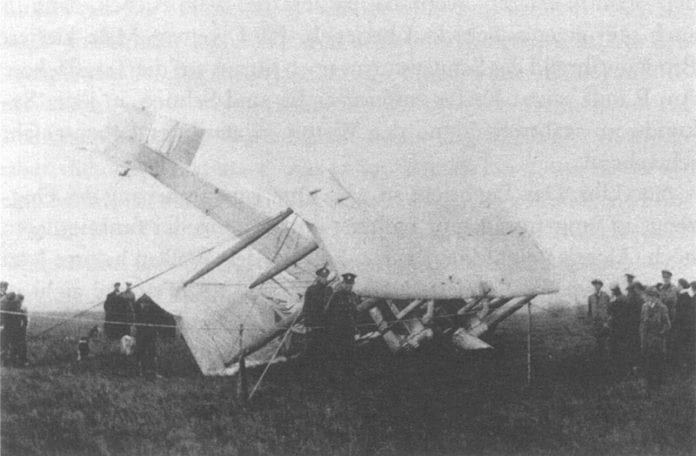 The famous Alcock and Brown statue commemorating the first non-stop transatlantic flight has been moved to Clifden for the 100th anniversary celebration.
John Alcock and Arthur Brown made the first non-stop transatlantic flight in a modified WWI bomber in June 1919.
They set off from Newfoundland, Canada at 1:45pm on June 14, braving fog, rain, snow and ice as they made their way across the ocean, before crash landing in Derrygilmleigh outside Clifden at 8:40am on June 15.
On the centenary celebration of their groundbreaking achievement a statue immortalising their success is moving from its home at Heathrow Academy to Clifden where it will be on display for the next eight weeks.
The limestone sculpture of the two pilots was commissioned by the British government from artist William McMillen and unveiled to the public in 1954.
it is on display at the Abbeyglen Castle Hotel in Clifden as part of the 100 year anniversary of this milestone in aviation history up to June 25.
Clifden already commemorates their flight with two monuments close to the landing site. One is a white cairn at the spot where they radioed their success to London from a nearby Marconi radio station, and the other is a sculpture of the plane's tail fin at Errislannan Hill two kilometres away.
The two pilots were greeted as heroes upon their return to London, claiming the £10,000 prize offered by the Daily Mail newspaper which sparked the whole endeavor.
On top of that King George V knighted the pair within a week of their return.
The centenary celebrations will include a memorial coin, stamp and a reenactment of the landing by the Air Corps, though hopefully a bit more smoothly done.