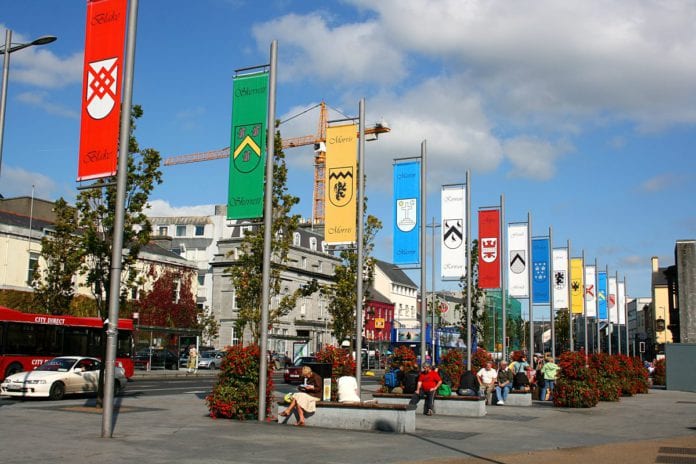 The Galway Racing Festival may be behind us for another year but there a still plenty of festivals and events to come before we have to say goodbye to summer. 
If you are considering a day trip to Galway or spending several days in the Tribal city to check out some of the cultural events for Heritage Week or the Galway Traditional Boat Festival and wondering what to wear then keep reading. 
Irish weather can always be a struggle to dress for, we often need to be prepared for several seasons in one day. From the Estée Lauder cosmetics you need to the essentials to keep warm and dry, we've got you covered. 
Start with the foundations
If you are heading to an event or enjoying an activity filled family day then you will want to look great all day. Begin with a long-lasting foundation that will stay put, even if the weather unexpectedly brings wind, rain or sunshine. Choose a foundation with a little SPF as it will keep your skin protected even on a cloudy day along the west coast of Ireland, Estée Lauder Double Wear is a great option. 
Pack the basics
A pair of straight leg, raw hem jeans will look effortlessly cool and appropriate for every occasion for a day or weekend in Galway. Pair with a simple t-shirt or striped shirt and finish of with pretty jewellery. If you prefer a more feminine style a pretty summer dress will look great too. These are the kind of looks you can wear with a practical trainer during the day to look stylish and swap for heels for an evening out. During the summer months a basket bag is a great option for a seaside location like Galway. It will be useful to enjoy a packed lunch along the coast or while shopping. 
Dress in layers
The Irish weather, especially along the Atlantic coast is nothing is not unpredictable. Therefore, it is always necessary to wear layers to keep warm and dry throughout the day. A cashmere jumper is a great option as it lightweight, crease resistant and chic. On cooler day, lean into the west of Ireland vibe and wear an Aran jumper or cardigan.
The final essential layer is a light waterproof jacket. But don't allow it to be an afterthought, you still want to look stylish. A short trench or cape style will look effortless. 
A great swimsuit
If you are brave enough to take a dip in the sea around Salthill or further out of the city in the beautiful surroundings of Spiddal, then you will want to look and feel confident in a great swimwear. The small bikinis we may wear in sunnier and warmer climes just won't cut it in Ireland. Go for a swimsuit rather than a two-piece in a neutral colour, such as navy, black or even blue for a long longing style that you can wear for years. 
Footwear
As mentioned earlier trainers really are the most comfortable when walking lots while sightseeing and being active with the family. But footwear than depend on your planned activities. Loafers are a stylish alternative for a stroll around Eyre Square and down Shop Street to one of the many bars or restaurants Galway has to offer.