A group of Ukrainian refugees who arrived in Galway a few weeks ago had a highly welcome taste of the west this week, with a ferry tour of Galway Bay and the Aran Islands.
The group of 40 refugees were taken by Aran Islands Ferries aboard their new ferry Saoirse na Farraige, for a cruise of Galway Bay.
The ferry tour went onwards to Inis Mór, the largest of the three Aran Islands, where had a chance to experience local artisan cuisine, climb to the top of the stunning Dún Aengus, and more.
In the afternoon they boarded the ferry once again, and returned home by way of the stunning Cliffs of Moher.
The group was made up of a mix of families, including grandmothers, Mothers, young adults, teenagers and young children and four men.
They arrived in Galway back in April, and have been staying in hotels across the city.
Many of them have already secured work since arriving in Galway, while the children and young adults are settling into school and college.
The young people in the group had quite good English, and were able to interpret for the adults, who were less fluent.
"Aran Island Ferries are delighted to host the group along with our tourism colleagues on Inis Mór," says Áine Mc Loughlin, Marketing Manager for the company.
The people of the Ukraine have experienced so much hardship, we want to make them feel at home in Galway," she added.
"We hope a day on Inis Mór will help soothe some of their worries and create new and happy memories of their time here in Galway."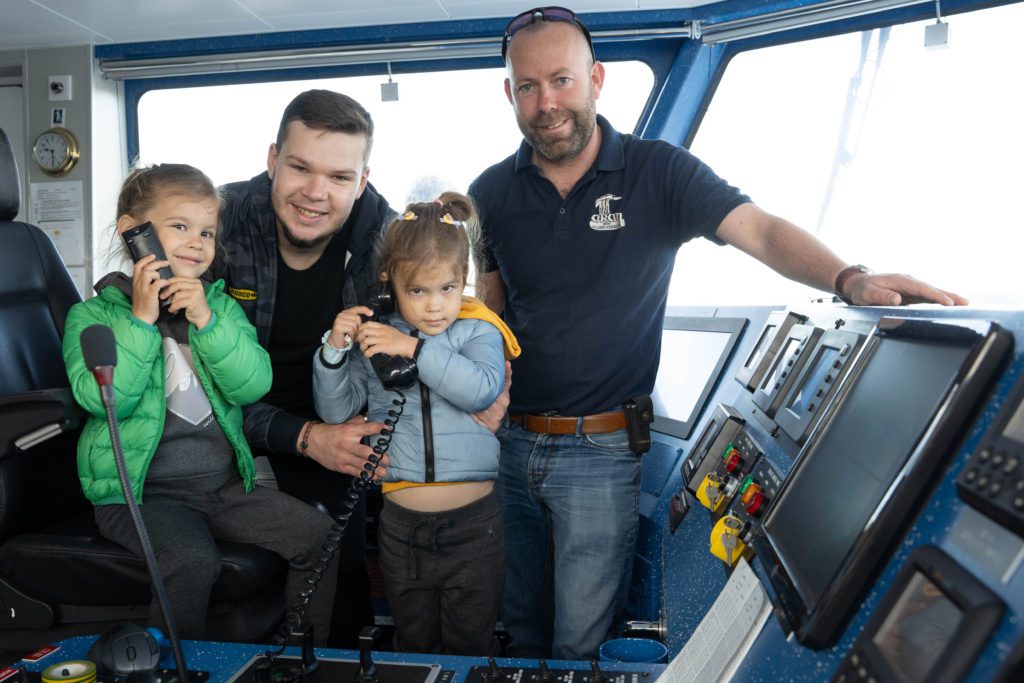 Skipper Aodhán Mac Donncha welcomed the group aboard the Saoirse na Farraige, and his crew gave their guests and running commentary on Galway Bay, the Wild Atlantic Way, Aran Islands, and the Cliffs.
While on Inis Mór they got the chance to meet the islanders while exploring, and hear about the unique traditions and history of the place.