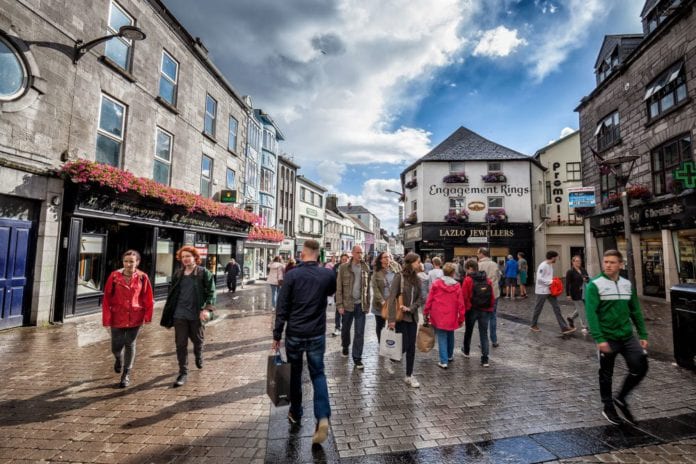 Galway has been named one of the must-see destinations in Ireland by Tripadvisor for its buzzing atmosphere, rich cultural life, and stunning landscapes out towards Connemara and the Wild Atlantic Way.
In its 2019 Travellers' Choice Awards, Tripadvisor said that the City of the Tribes is a quintessential place to find a "fun blast of the Ireland many first-time visitors expect", placing it in third place of the top 10 destinations in Ireland.
"The compact city centre, with its winding streets, packed pubs and air of celebration, is easily walked – or pubcrawled," the travel guide said.
Anyone who's stayed in Galway, even if only for a visit, knows that a big part of what makes it special is the incredible melting pit of people from all walks of life and every corner of the globe, "merry bands of students, artists, writers and craftspeople".
The guide recommends that visitors to Galway don't miss out on "shopping for Claddagh rings, the Druid Theatre or having a pint o' the black stuff at the atmospheric Tigh Neachtain pub."
The best time to visit Galway according to Tripadvisor is during the height of the summer festival season, when you can experience events like the Galway International Arts Festival on top of all the usual fun.
Out of list of countless possible places for people to enjoy when in Galway, the travel guide's top spots recommended include Connemara National Park, Quay Street, and Galway Cathedral.
Of the top ten destinations in Ireland recommended by Tripadvisor in the Travellers' Choice Awards, Galway ranks third on the list after Dublin and Killarney.