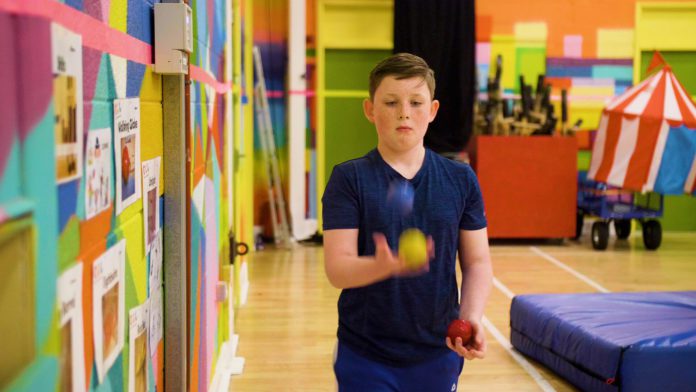 Have you ever wanted to juggle, or learn circus skills? Obviously. But though the window might have passed for most, children in Galway can get a taste of life in the ring for Cruinniú na nÓg.
Galway Community Circus will be teaching children to juggle and more as part of a nationwide Cruinniú na nÓg special event next month.
Over 5,000 free juggling balls have been distributed to every county in the country as part of this event by the Irish Street Arts, Circus and Spectacle Network.
Galway Community Circus will be holding their free open day at St. Joseph's Community Centre, Shantalla next June 11.
It makes performers skills accessible to everyone, no matter their location, background or skill level.
The event will see kids learn basic skills such as juggling, acrobatics, balance and more.
Director of ISACS Lucy Medlycott commented on their Cruinniú na nÓg events this year.
"Circus is going through a huge renaissance right now, and we in ISACS are so thrilled to be able to play out part.
She added that they are happy to "take these small steps" working together with the Creative Ireland Programme, in order to make thee fun skills available to all in Ireland.