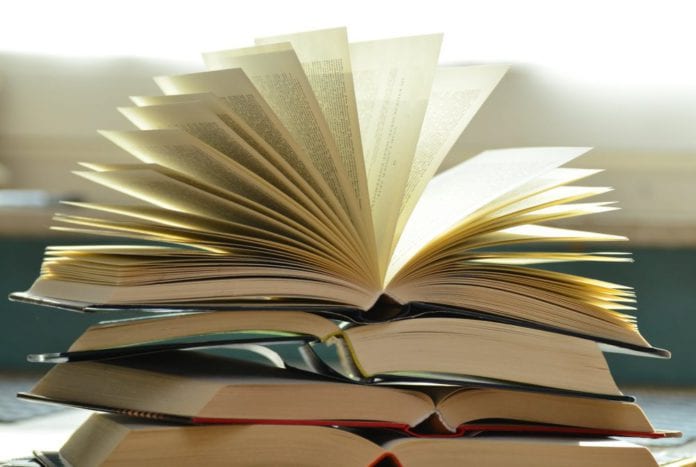 The May Over the Edge writer's gathering is presenting an exciting mix of poetry next month, including the launch of Benedictine Oblate Christine Valters Paintner's debut poetry collection.
Christine Valters Paintner is the online Abbess of Abbey of the Arts, a virtual monastery and global, ecumenical community integrating contemplative practice and creative expression.
She is a Benedictine oblate living on the west coast of Ireland with her husband John. Together they lead pilgrimages and retreats in Ireland, Scotland, Germany, and Austria.
Christing has already written 12 books on pirituality, monastic wisdom, creativity, and the arts and has had poems published in in journals in the U.S., Canada, Ireland, and the UK.
This Over the Edge event will be the launch of her first collection of poetry Dreaming of Stones published by Paraclete Press, with guest speaker Dara Molloy.
There will also be readings by Patrick Chapman, Raine Geoghegan, Colm Keegan, and Anita Ouellette.
Patrick Chapman is a Dublin based writer who has published eight poetry collections since 1991, as well as a novel, three volumes of stories, and work in television, radio, and film.
Anita Ouellette is a poet living in Massachusetts. She was runner-up in the 2013 Over The Edge New Writer of the Year competition and is a regular participant in Kevin Higgins' online poetry workshop.
She is currently on holiday in Ireland and will be dropping by to share some of her work.
Colm Keegan is another Dublin based poet whose most recent collection Randomer explores fatherhood, belonging, and family.
Described as "gut wrenchingly raw and beautiful" Randomer catapults Keegan into the anti-hero role of his own tales in a recreation of the Dublin that shaped him.
Raine Geoghegan is a poet and prose writer of Romany, Irish and Welsh descent living in the UK.
She is a Pushcart Prize and Best of the Net 2018 nominee. Her recent pamphlet Apple Water: Povel Panni was launched in December 2018.
The event will take place at The Kitchen, Galway city Museum on Friday, May 10 at  8pm. All are welcome. There is no cover charge.