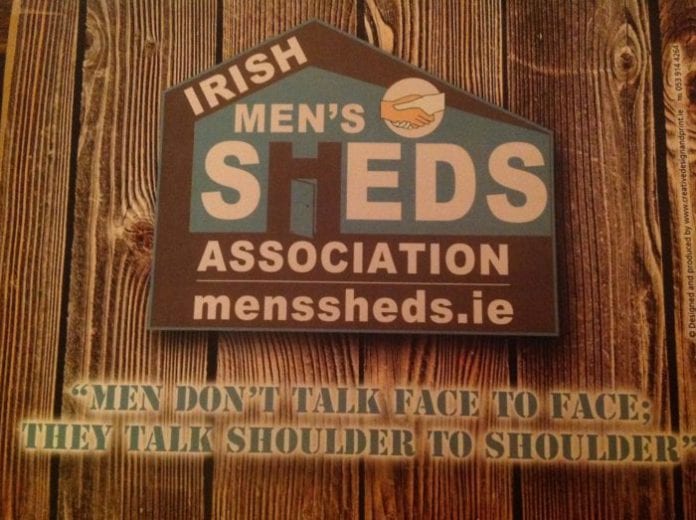 The Men's Shed in Oranmore has become so popular that they are seeking approval for better accommodation for their growing numbers.
The Oranmore Men's Shed has been up and running since 2015, and in that time has grown to have more than 25 members.
However, the prefab where it is currently located has had problems, and needed repairs to the deteriorating roof.
Planning permission is now being sought for a new premises for the group, which will have a floor space of 99.8m2. 
A cover letter submitted with the planning application highlights the well known benefits of Men's Sheds for mental health and social lives, and what they have done for the community in Oranmore.
"Despite the shortcomings in our facilities we have, for example, been supplying kindling and have made mud kitchens for schools as well as flower boxes and planters for our local community and healthcare."
"Across all government departments and state bodies there is a recognition of the invaluable contribution of men's sheds to the health, wellbeing, and quality of life for many whose lives are affected negatively by loneliness, social isolation, living along, or widowhood."
It states that this need was never "more keenly felt" than during the COVID lockdowns, with a palpable sense of relief and enthusiasm at the shed's reopening.
"Our plan and ambition, here in Oranmore, is to be able to facilitate all who need or want to join us in accommodation which is fitting for activities to their liking."
The new site is located next to the Church of the Immaculate Conception on Main Street.
Oranmore Community Development Association has made the site available for the Men's Sheds group, and are the ones making the planning application.
Galway County Council is due to make a decision on this planning application by May 18 of this year.
If approved, it is hoped that the new shed will be up and running within a few months.
Oranmore Men's Shed is currently fundraising for their new premises, with €4,745 raised so far on Gofundme, out of a target of €10,000.