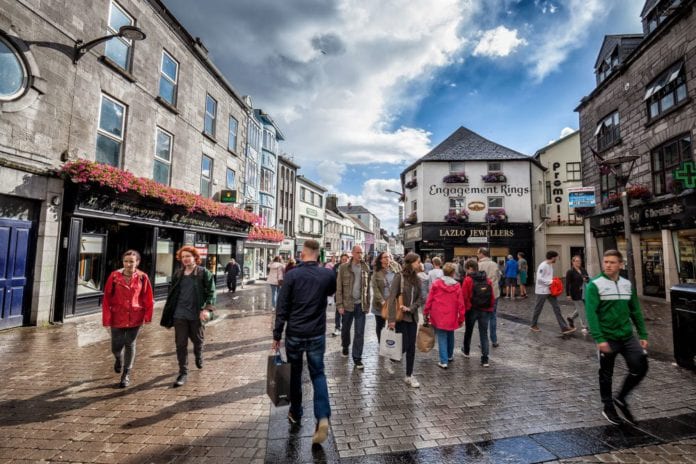 National Geographic Traveller magazine has declared that Galway city is an essential destination for the discerning world traveller in 2019.
The world-renowned magazine cited Galway as an essential destination next year for the wide range of cultural offering and the thriving food scene from out time as the European Region of Gastronomy.
It's not just food, but the centre of culture that excites the judges at National Geographic as next marks marks the run-up to Galway's time as the European Capital of Culture 2020.
"Throughout 2019, new community heritage and arts projects, such as pop-up culture cafés and funambulism workshops, will be rolling out in conventional and unexpected venues across Galway city and county."
Though the recommendation centres on Galway city, what there is to see here is inextricably linked to county and the Atlantic coast.
"Homegrown programs include celebrating the old customs on the wild, unspoiled islands off the Galway coast, and 'Small Towns, Big Ideas,' an initiative based on the Irish tradition of meitheal, or coming together for a common purpose."
When you're not soaking in the culture, it's recommended that visitors to Galway try chowing down on some of our world famous oysters, with Moran's Oyster Cottage in Kilcolgan getting a special shout out.
The City of Tribes was the only Irish destination to make this globe-spanning list that includes climbing the forested mountains of Argentina's Isla de los Estados, paragliding over the lakes and gorges of Macedonia, or join in the world's largest street party at the Salvador Carnival in Brazil.
The full list of 28 gorgeous and heart and heart pounding holiday destinations for the new year can be found in National Geographic Traveller.