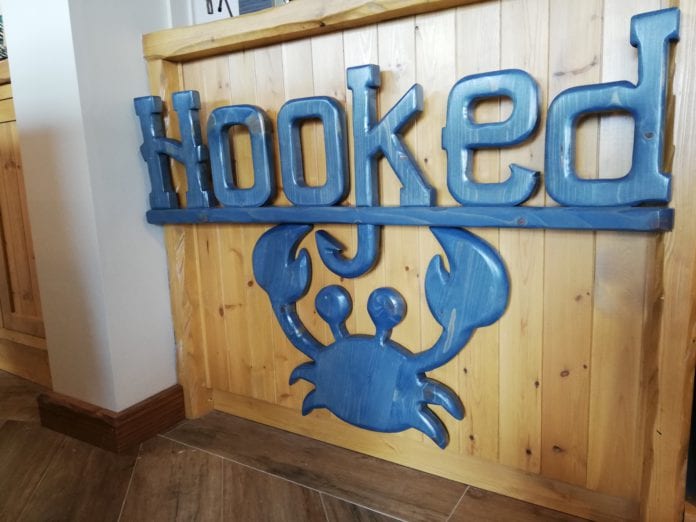 Hooked in Barna, The sister restaurant to the award winning seafood specialists Hooked on Henry Street in Galways westend has opened its doors.
The restaurant located in Barna Village to the rear of Super Valu opened last Thursday and is a very welcomed addition to this seaside village on the outskirts of Galway.
The Barna restaurant has the classic Hooked specialties that seafood lovers in Galway know and appreciate, but is also bringing its own unique palette to the table.
Freshest caught fish is supplied by Alis Fish which is in house at the Barna Restaurant, complemented by Irish grown vegetables and in house cut and cooked chips.
Hooked bakes all their desserts on site and they have a full range of craft beers, a complimentary cultivated wine list and Galway's own All About Kombucha.
The menu celebrates all things Galway and in particular the surrounding townlands including the Truskey Tempura Prawns, The Pier Smoked Fish plate, Bearna's Fisherman Broth and Freeport Vegetable Fritters.
The world-famous Ali's Seafood Chowder, Steamed Marty's Mussels and Hooked Fish Burger and house favourite Fish and Chips are all playing starring roles in Barna.
There is also a welcome addition for those non fish eaters with the Silver Strand Vegan plate with cauliflower florets, chickpeas, roasted peppers and a celery seed dressing of course the option to add grilled organic salmon is there.
Hooked Barna is open at unit 20 Barna Village Centre, Barna, five days a week, closed on Tuesday and Wednesday.
It is open on Thursday from 5pm to 10pm, Friday, Saturday and Sunday from 12pm to 10pm and on Mondays from 5pm to 10pm.