Galway jazz fest kicks off today for a weekend of funky music all over the city.
For this four day festival Galway's local jazz lovers have reached out to their brethren across Ireland, Britain, and Europe for one hell of a weekend.
Musicians from 14 countries will play 50 gigs at more than 20 venues around the city.
On top of that there'll be plenty of talks, formal and informal, some musical masterclasses, cinema, stuff just for kids, and a range of unexpected delights.
The main events on this evening are the Radio String Quartet performing at St Nicholas' Collegiate Church at 8pm.
The String Quartet drag clssical music out of its comfort zone, tear up the rule book and rewrite it into new languages of jazz and eletronica.
Bernie Mallinger (violin), Igmar Jenner (violin), Cynthia Liao (viola), and Sophie Abraham (cello) play with manic energy and at times heartbreaking soulfulness.
Later tonight are Love and All That Jazz playing at the Black Gate Cultural Centre at 10pm.
For the past year Flo McSweeney, Carmel McCreagh, and Fiachra Trench have been touring Ireland with one part jazz diva, one part true rock chick, and one part gentleman jazz.
The blend makes a cocktail of  love songs, jazz standards, ballads, garnished with a twist of dry humour.
Songs by Duke Ellington, Johnny Mercer, Sondheim, Joni, Jacques Brel and more are all presented with style and sass by this trio of renowned Irish musicians.
The official festival opening is on this evening at the The Kitchen next to Galway city museum at 6pm, attendance is free.
A host of players including Jimmy Fitzgerald on guitar, Ger Madden on Piano, John O Dwyer on Bass and Barry Duffy on Drums will welcome people to the show.
Also appearing will be a number of soloists from the 'Headford Music Works' Jazz Ensemble.
There's plenty of other free gigs on during the day including Vincent Woods and Ellen Cranitch at Charlie Byrne's Bookshop at 5pm, Trio Mundi at Il Vicolo at 7pm and more.
Over the weekend some of the headline acts to catch are Eric Vloeimans from the Netherlands playing trumpet at the Mick Lally Theatre on Friday at 6pm.
London born Liane Carroll was been a pillar of Brtish jazz and soul for 35 years, collaborating with Paul McCartney, Claire Martin, Gerry Raferty and more.
She brought to life venues like the Glastonbury Festival and the Royal Albert Hall for the BBC Late Night Proms.
She's on at An Taibhdhearc on Friday at 8pm.
Newcomer to the jazz scene, Hamburg based saxaphonist Anna-Lena Scbnabel is in Ireland with her quartet for vigorous, emotional improv that blends familiar sounds with their own unique style.
Her first album,'Bottles, Books & Bamboo', nimbly switches between traditional and modern jazz and recently earned her an Echo Jazz Prize.
The Anna-Lena Schnabel quartet is playing at the Mick Lally on Saturday at 7pm.
And on closing night cathc the Julia Hulsmann Trio at An Taibhdhearc at 8pm.
The Julia Hulsmann Trio have been a staple of the German jazz scene for 18 years now, shaping its contemporary sound like no one else.
Together with her long time collaborators bassist Marc Muellbauer and drummer Heinrich Köbberling, Julia 'the poet of German jazz' doesn't shy away from pop songs and theatre music as she goes in search of that lost melody.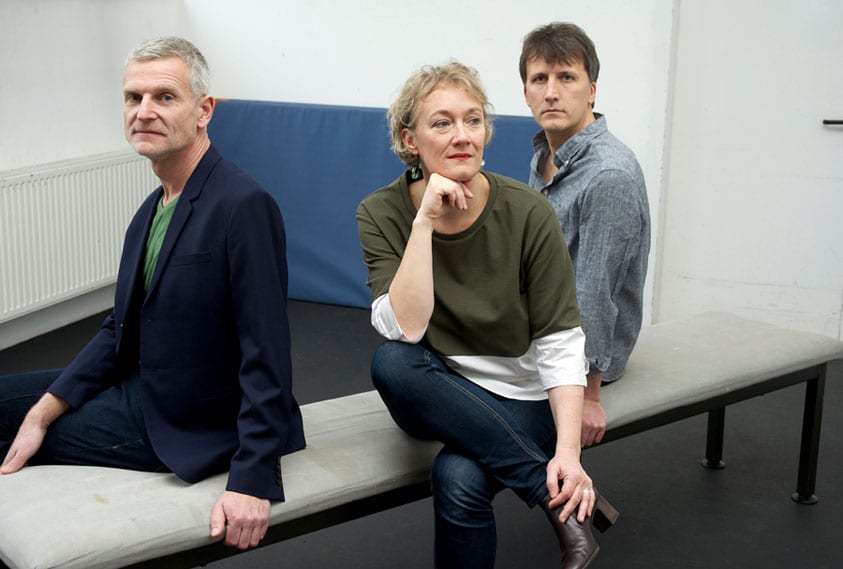 And those are just a small sample of the great musicians that'll be filling up the Galway music scene for the next four days.
To get a look at the festival's full programme or to buy tickets for your favourite acts go to galwayjazzfest.ie/schedule.