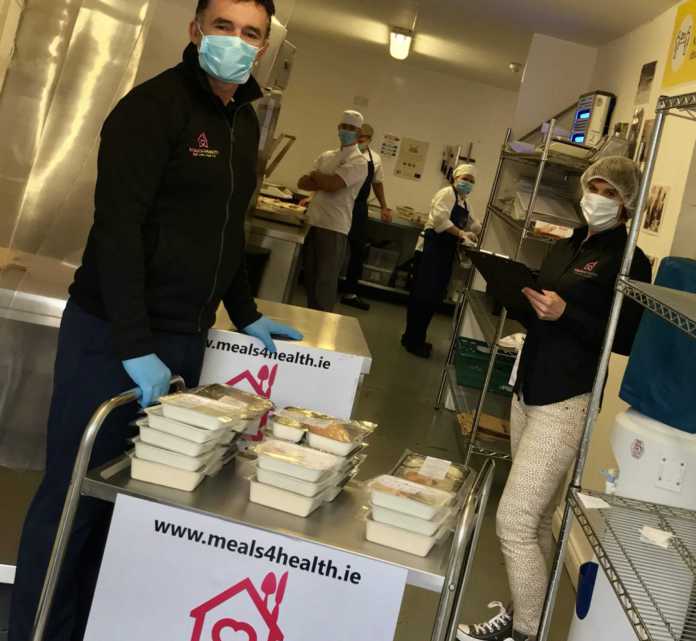 A Galway based group providing nutritious meals to older people at home, Meals4Health, has been shortlisted for a prestigious national charity award.
Meals4Health has been shortlisted for the Social Enterprise of the Year category for the 2020 Charity Impact Awards, which are decided by an online public vote.
The awards, now in their fourth year, celebrate Irish charities, community and voluntary organisations and social enterprises that have changed Ireland and the world for the better.
Voting for the awards is down to a public vote available online through the Charity Impact Award website: charityimpactawards.ie
Geraldine Ryan, co-founder of Meals4Health, said that being nominated for this award is "great recognition" of the work that they do.
Meals4Health helps older people in Galway, Mayo, and Roscommon live independently at home by cooking and delivering nutritional meals for them.
Established in 2018, the organisation witnessed a 300% increase in demand for their services during the first pandemic lockdown in March.
To date this year Meals4Health have produced and delivered over 13,626 meals to older people, who are more isolated than ever due to the particular guidelines and restrictions meant to keep them safe from COVID-19.
"During this pandemic, we have seen an enormous increase in demand for our services across the West of Ireland," Sharon acknowledged.
"Adult children, who may not be able to get home this year, have been ordering meals for parents and grandparents or loved ones they won't get to see this year."
"It has been a tremendously difficult year for everyone so we do hope our meals offer great comfort and support."
Winning this award would mean a great deal for all of the team at Meals4Health Sharon said, encouraging people in Galway to support them with their votes.
Sharon Wiblin, a customer of Meals4Health who orders on behalf of her uncle Mattie said that is has given him a "vital lifeline" that's allowed him to stay independent in his own home.
"The peace of mind, knowing he has had tailored nutritious meals delivered unfailingly each week is invaluable to his wider family," she added.
"The whole Meals4Health team has been accommodating and caring, continuing their service throughout these recent difficult times and going above and beyond their advertised service by delivering an emailed message from family alongside the meals during lockdown."