O'Connell's Bar in Galway has achieved national recognition for its beloved beer garden, taking home the crown at the Irish Pub Awards.
O'Connell's won the Best Outdoor Space category at the national finals of the Irish Pub Awards on Wednesday evening.
After being named as Connacht Regional winner in September, the Galway bar went on to represent the west nationally and last night took home gold.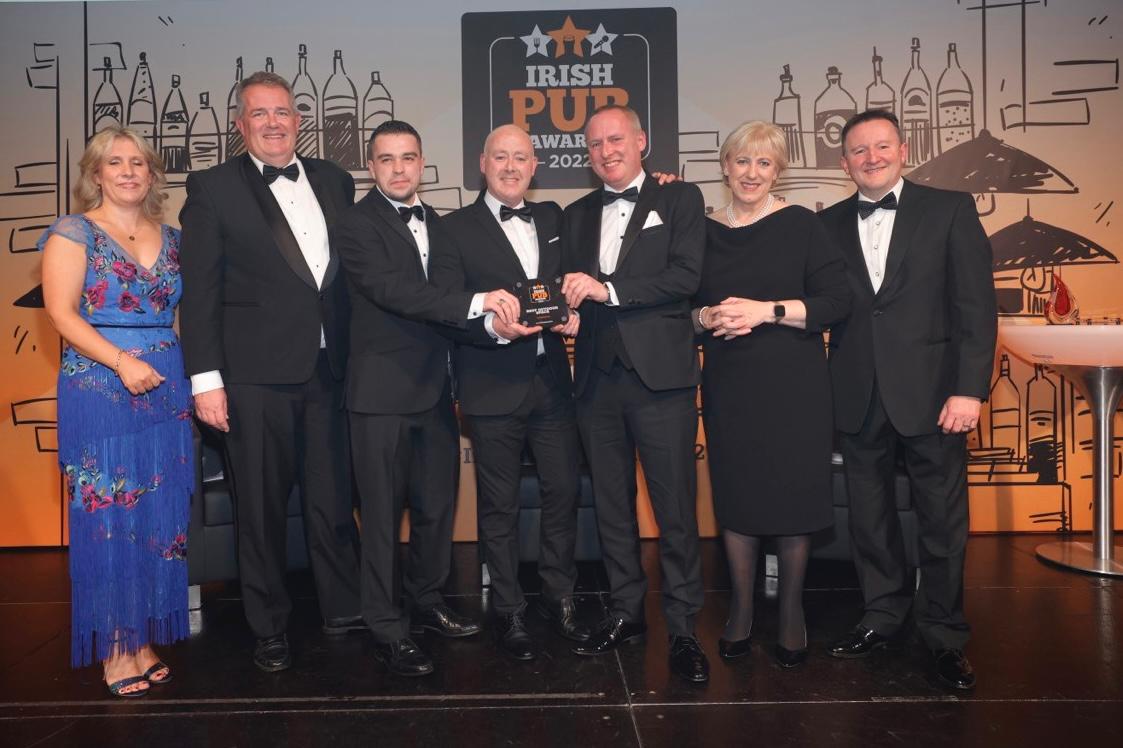 The former Grocery Store that has been solely a pub since the 1970's has become one of Galway's most loved places to meet, have a drink and eat.
Outside, the beer garden has a charming set up in the look of a mock-street scape, with a covered and heated seating area suitable for all weather.
Diners can enjoy the award winning Dough Bros from the kitchen on site, and new addition to the garden Pratai Chips.
All this whilst enjoying the best of cocktails, pints of Guinness or sampling one of their many bottles of whiskey as well as live music.
A custom-built bar was installed as well as retro fit vintage neon signage to bring the garden beautifully from day to night.
Inside the bar, the décor has all original features including tiled floors, antique lighting, stained glass windows, solid wooden seating and a pressed tin ornate ceiling in the main bar.
Nostalgia fills every corner of this bar, now pushing half a century in business, with historic photos lining the walls.
The bar also released exclusively their Powers 12-year-old Single Cask Whiskey in 2021.
200 years of expertise means the people in Midleton know all there is to know about creating some of the best whiskey Ireland has.
With their help and guidance O'Connells have chosen a wonderful example of Pot Still Irish Whiskey.
This cask was originally laid down to mature on the grounds of Midleton in 2007, released and bottled in 2021 and now available in the bar.