With summer now in full bloom, people have their choice of outdoor dining spots to eat, drink, and be merry, and The Connacht Hospitality Group have transformed all of their locations to give a wealth of stylish options for just that.
All of the hotels and bars in the group, popular locations around Galway City and outside Oranmore, have transformed their outdoor spaces for al fresco dining.
An Pucán, where the beer garden has been a hit spot long before outdoor dining became a common part of people's vocabulary, has been redecorated to create a unique space.
Bright and air, but still protected from the elements, the Heineken Garden at An Pucán is a fantastic space to hang with friends that has been designed to put the garden in beer garden.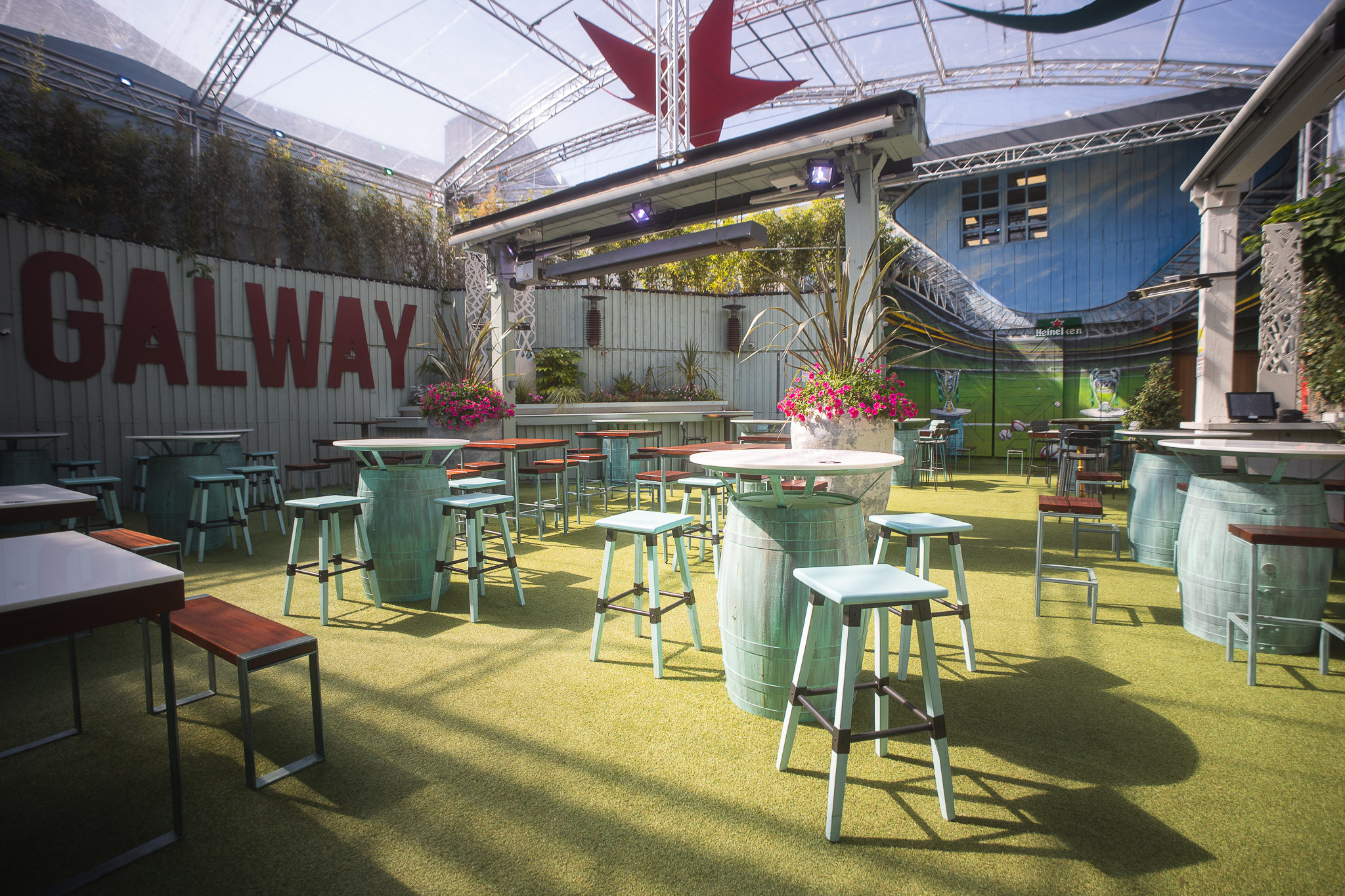 The bustling 1520 have created a haven in the heart of the Latin Quarter, where diners can site and watch the returning life of the city pass by as they eat.
If you're enjoying a day in the heart of the city, 1520 is a perfect place to stop for a bite and a pint, and soak in the music from Galway's famed buskers.
The trendy HYDE Bar is bringing its style to Forster Streets, against the chic background of the Forster Court Hotel.
And the talented team at the Connacht Hotel have created a beautiful outdoor space that is perfect for a family dinner outing.
The latest update to the hotel, which was given a completely new look not long past, this stylish dining area features custom made furniture, created with recycled materials as part of the hotel's push for sustainability.
Picturesque doesn't do justice to the Galway Bay Golf Resort in Renville, where the resorts patio space offers some of the most stunning views of Galway Bay imaginable.
A great place to stop for a coffee and lunch while enjoying the wild Atlantic coast in Reville Park, or for an evening dinner if you want to get out of the bustle of the city.
Whether you are a local or a visitor to the city these venues are offering some of the best outdoor dining options for this Summer. 
For more details visit www.connachthospitalitygroup.ie.
sponsored by the Connacht Hospitality Group